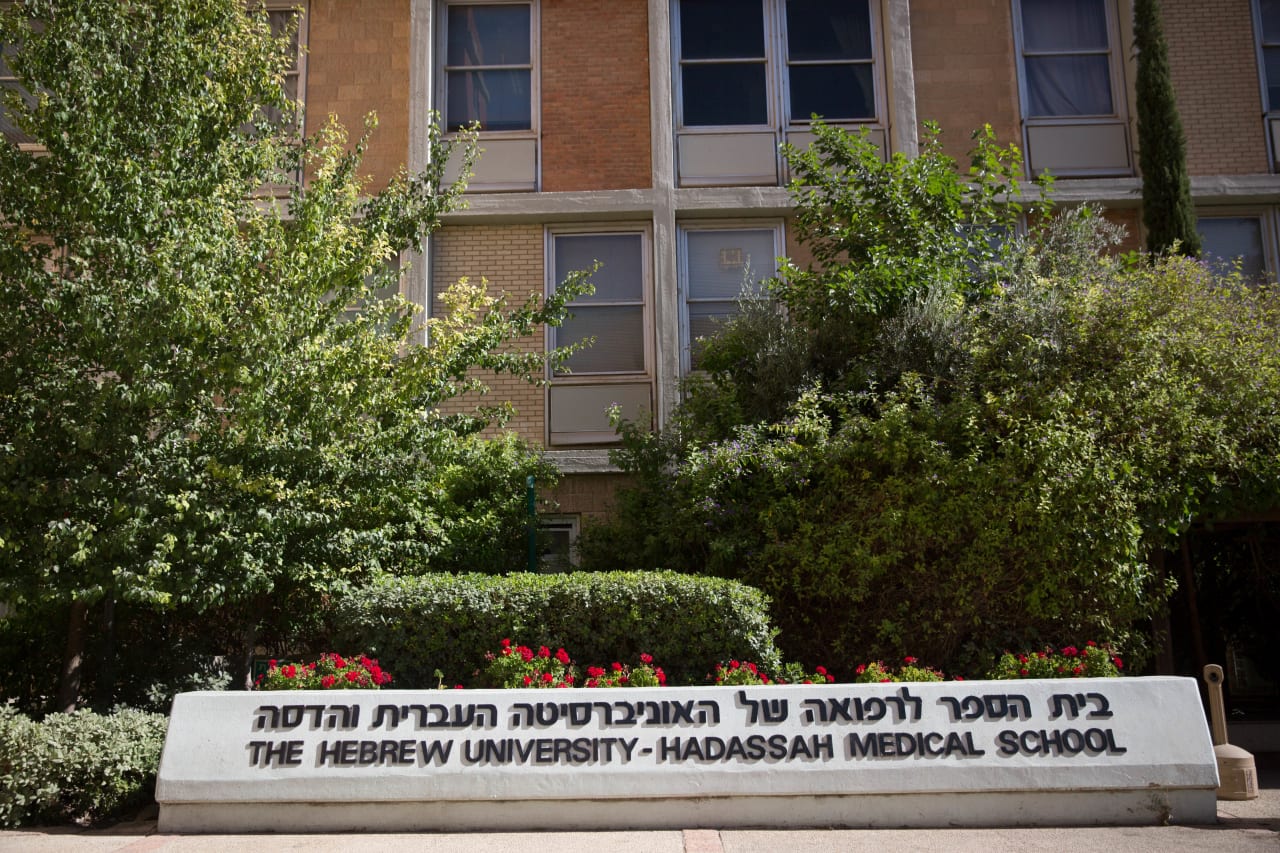 PhD in
Ph.D. in Biomedical Sciences
The Hebrew University of Jerusalem

Key Information
---
Campus location
Jerusalem, Israel
Application deadline
Request info
Earliest start date
Request info
Introduction
Dare to discover - HUJI Digital Open Day
Join our Digital Open Day for graduate and post-graduate programs, and discover how we combine excellence with a rich student life.
Register Here >> https://bit.ly/3FB7P7v
The Graduate Program in Biomedical Sciences includes 5 sub-teaching tracks: Biochemistry, Metabolism, and Endocrinology; Cellular Biology, Immunology, and Cancer Research; Human Genetics (and Human genetics – genetic counseling); Microbiology and Neurobiology.
Courses towards regular Ph.D. and direct Ph.D. degrees are offered in this program.
Curriculum
Details of Academic Program
The Teaching Division of Biomedical Sciences offers a wide range of specialization tracks, combining research and studies in medical and life sciences with emphasis on understanding the functioning of the human body in situations of health and disease. The program prepares its graduates for teaching and research positions in academic institutions, and research and works in knowledge-intensive industries, hospitals, and healthcare systems.
Areas of expertise include the understanding and translation of the genetic code into development processes, from the molecular-cellular stage to the creation of a complete body, and understanding the functioning of a single cell and of systems of the body.
Biochemistry, Metabolism and Endocrinology Track (6029)
This track brings together researchers from fields of research dealing with a wide range of clinical and basic topics, who study the control of normal and pathological processes. The track provides students with knowledge of genetic, molecular, and cellular control of processes of development, metabolic processes, clinical nutrition, hormonal control, neural migration, and malignant transformation.
Cell Biology, Immunology, and Cancer Research Track (6028)
The objective of the track is to instruct students in the fields of cell biology, tissue organization control, immunology, and cancer research. The track includes three main areas of research from which students can choose courses: 1. Cell biology. 2. Immunology 3. Cancer research
Human Genetics - research track (6026)
The research track trains students in the following areas of study and research:
Gene structure and genome structure (DNA, chromatin, chromosomes, and nucleus)
Genetic modification (mutation, recombination, transposition)
Gene expression and control over it (including the control of cell cycle and differentiation)
Genetics of development processes
Population genetics
Human genetics
Application of genetics in medicine, agriculture, and biotechnology
Microbiology Track (6027)
This track aims to train students in research and teaching in fields of science involving medical microbiology, bacteriology, molecular cell biology, virology, parasitology, applied microbiology and biotechnology, genetic engineering, structural microbiology, computer analysis, and bioinformatics. The track offers a curriculum based on a combination of the biological and medical professions. The program provides graduates with broad knowledge of issues that are at the forefront of basic research, both applied and medical.
Neurobiology Track (6020)
This track is engaged in integrative multi-disciplinary research of the brain and nervous system. Participating teachers specialize in the research of the brain and nervous system in normal situations and in situations of injury and disease.
The objective is to train students in the basic and medical aspects of research of the human brain and nervous system. Multidisciplinary studies allow a choice of several specialization tracks:
Development of the brain and nervous system
Cellular and molecular processes in the brain and nervous system
Higher functions and neural networks in the brain and nervous system
Disease, degeneration, injury, and dysfunction in the brain and nervous system