PhD in
PhD in Civil Engineering
The University of Tennessee - Tickle College of Engineering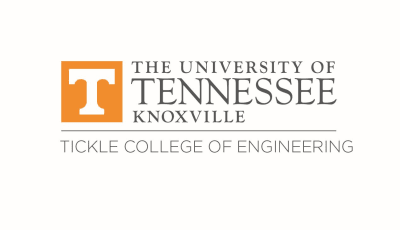 Key Information
---
Campus location
Knoxville, USA
Tuition fees
USD 13,380 / per semester **
Application deadline
Request info *
Earliest start date
Request info
* for international applicants. Domestic applicants may apply up to two weeks prior to the beginning of the desired term of entry unless the program to which you are applying has an earlier deadline
** in-state tuition | $31,798: out-of-state tuition. Additional fees may apply
Scholarships
Explore scholarship opportunities to help fund your studies
Introduction
As a graduate student in Civil Engineering at UT, you could focus your studies in construction, geotechnical, structural, or transportation engineering in an award-winning state-of-the-art building. Additionally, UT has six research institutes where our students find support for their innovations and collaborations as well as four joint institutes with Oak Ridge National Laboratories.
The department offers a Ph.D. degree in either civil engineering or environmental engineering. Additionally, students with an interest in obtaining a dual degree can pursue an MS-MBA in civil and environmental engineering.
Civil Engineering students are poised to become tomorrow's leaders and innovators in safer, smarter, and sustainable infrastructure.
Areas of Concentration
Construction
Providing design capability, construction technology, and resources for the management of infrastructure will be the basic goals of civil engineering during the coming decade. As a construction engineer, you will be part of the industry that provides the foundation to integrate and construct high technology design concepts into functioning infrastructure for society. Offered on the Knoxville campus.
Geotechnology and Materials Engineering
Virtually any civil engineering project requires the use of the earth's resources to provide the building materials needed to erect the structures on this foundation. The geotechnical engineer is responsible for the subsurface investigation and the analysis of soil properties which provide the basis of the foundation design. Geotechnical engineering projects include the design of shallow and deep foundations, slope stability analysis, rockfall mitigation, design and construction of dams, tunnels, and levees.
The materials engineer must be familiar with the properties of construction and structural materials so that the economic use of resources can be included in the design process. The graduate program in geotechnical and materials engineering offers students a range of topics. Graduate students are encouraged to broaden their perspectives by taking courses in mechanics, structures, and geology. Offered on the Knoxville campus and via distance education.
Public Works Engineering
National attention is being focused on the deterioration of civil engineering infrastructure, such as bridges, roads, waterlines, and public buildings. Urban areas are undergoing continual growth, requiring innovative responses to air pollution, disposal of waste products, flood control, and suburban traffic growth. A public works engineer is trained as a broad-based civil engineer able to confront the diversity of public issues facing the modern American city.
The Public Works graduate program is tailored to students in a traditional academic setting as well as to practicing professionals interested in continuing education. Practicing engineers may have access to academic courses through distance education offerings. Offered on the Knoxville campus and via distance education.
Structural Engineering
The graduate program in structural engineering offers courses in analysis, behavior, and design of structures. The Master of Science degree provides a strong background for consulting practice. The Doctor of Philosophy degree provides the opportunity for in-depth research. Offered on the Knoxville campus.
Transportation Engineering
A transportation engineer is concerned with the safe and efficient movement of both people and goods. This includes designing and maintaining all types of transportation facilities, such as highways and streets, mass transit systems, railroads and airfields, and ports and harbors. Technology, logistics, economics, politics, and societal considerations are factors in all projects related to transportation. Offered on the Knoxville campus.