Doctor of Philosophy in Computer Engineering
The University of Texas at Dallas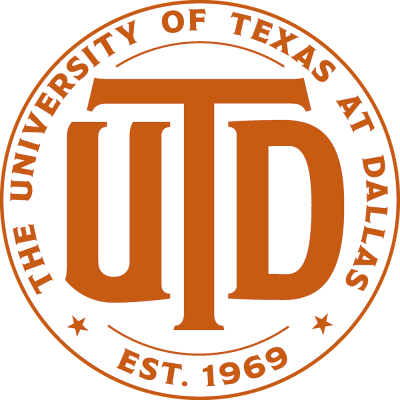 Key Information
---
Campus location
Richardson, USA
Tuition fees
USD 18,276 / per semester
Application deadline
02 Oct 2024*
Earliest start date
Jan 2024
* late application deadline: day prior to classes begin
Introduction
The Ph.D. in Computer Engineering program offers intensive preparation in design, programming, theory, and applications. Training is provided for both academically oriented students and students with professional goals in the business, industrial and governmental occupations requiring advanced knowledge of computer theory and technology.
Courses and research are offered in a variety of subfields of computer engineering, including operating systems, computer architecture, computer graphics, pattern recognition, artificial intelligence, machine learning, embedded systems, computer networks, software systems, analysis of algorithms, parallel processing, VLSI, computational geometry, design automation, cybersecurity, information assurance, and data science.
Curriculum
Program Information
For students who are interested in a Ph.D. but are unable to attend school full-time, there is a part-time option. The guidelines for admission to the program and the degree requirements are the same as for full-time Ph.D. students. All students must have an academic advisor and an approved plan of study.
Degree Requirements
The Computer Engineering program for doctoral study is individually tailored to the student's background and research objectives by the student's supervisory committee. The program will require a minimum of 75 semester credit hours beyond the baccalaureate degree. These credits must include at least 30 semester credit hours of graduate-level courses beyond the baccalaureate level in the major concentration. The core requirements for the Ph.D. degree in Computer Engineering are the same as the ones for the MS in Computer Engineering. All Ph.D. students must demonstrate competence in the master's level core courses in their research area. However, a student's supervising committee may impose course requirements that are necessary and appropriate for the student's research program. It is expected that MS degree students planning to enter the proposed doctoral program will take most of the courses as part of their MS degree requirements. All students must have an academic advisor and an approved plan of study.
Also required are:
A qualifying examination, as approved by the Computer Engineering graduate committee, demonstrating competence in the Ph.D. candidate's research area. A student entering the Ph.D. program with an MS degree must pass this exam within 3 long semesters, and a student entering without an MS degree must pass this exam within 4 long semesters. A student has, at most, two attempts at this qualifying exam. The exam will be given during the fall and spring semesters.
A comprehensive exam consists of: a written dissertation proposal, a public seminar, and a private oral examination conducted by the Ph.D. candidate's supervising committee.
Completion of a major research project culminating in a dissertation demonstrating an original contribution to scientific knowledge and engineering practice. The dissertation will be defended publicly. The rules for this defense are specified by the Office of the Dean of Graduate Education. Neither a foreign language nor a minor is required for the Ph.D. However, the student's supervisory committee may impose these or other requirements that it feels are necessary and appropriate to the student's degree program.
Areas of Research
Computer Engineering Research areas include:
Data Analytics; Biomedical Applications; Circuits and Systems; Cloud Computing; Communications; Computer Architecture; Control Systems; Cyber & Hardware Security; Digital Forensics; Digital Systems; Distributed Algorithms and Systems; Embedded Systems; Energy Systems; Healthcare Technology; Machine Learning; Mobile Computing; Reconfigurable Computing, Robotics; Signal/Image Processing; System Reliability and Safety Assurance; Telecommunications and Networks; Vehicular Technology; Wireless Networks.
Interdisciplinary Opportunities
In keeping with the established tradition of research at UT Dallas, the Computer Engineering Program encourages students to interact with researchers in the strong basic sciences and mathematics. Cross-disciplinary collaborations have been established with faculty across various departments (e.g. CS, BE, ME) and schools (e.g. Management, Natural Sciences, Brain & Behavioral Science).
Career Opportunities
Graduates of the program seek positions such as Professor; Researcher and Consulting Engineer in the public and private sectors. Computer Engineering graduates find employment in local, national, and international enterprises.
English Language Requirements
Certify your English proficiency with the Duolingo English Test! The DET is a convenient, fast, and affordable online English test accepted by over 4,000 universities (like this one) around the world.