Interdisciplinary PhD Program in Aging Studies
Tulane University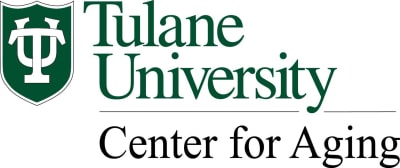 Key Information
---
Campus location
New Orleans, USA
Application deadline
15 Mar 2024
Earliest start date
19 Aug 2024
Introduction
Why choose the Tulane Interdiciplinary PhD in Aging Studies?
1️⃣ Comprehensive Approach: Our program stands out by offering a comprehensive approach that integrates both the biomedical and psychosocial aspects of aging research. With faculty expertise spanning multiple disciplines, including biomedical sciences and social sciences, students gain a well-rounded understanding of aging, encompassing the biological, psychological, and social dimensions. This interdisciplinary foundation equips students to address the complex challenges of aging from a holistic perspective.
2️⃣ Cutting-Edge Research Opportunities: At Tulane University, we are committed to pushing the boundaries of aging research. As a student in our program, you'll have access to cutting-edge research opportunities that delve into both the biomedical and psychosocial aspects of aging. Work alongside leading researchers who are at the forefront of their fields, contributing to groundbreaking advancements that shape our understanding of aging and its impact on individuals and society.
3️⃣ Flexibility to Tailor Your Journey: We recognize that students have diverse interests and career goals within the field of aging studies. Our program offers the flexibility to customize your academic journey according to your specific interests, whether they lie in the biomedical or psychosocial aspects. Choose from a range of elective courses and research opportunities that align with your passion and expertise, allowing you to develop specialized knowledge and skills in your chosen area.
4️⃣ Supportive and Collaborative Community:At Tulane, we foster a supportive and collaborative community that encourages intellectual growth and personal development. Engage in interdisciplinary discussions, collaborate with like-minded individuals, and form lifelong connections with fellow students, faculty, and alumni. Our tight-knit community creates an enriching and inspiring environment for learning and professional networking.
5️⃣ Career Opportunities and Impactful Outcomes:By pursuing a PhD in Aging Studies at Tulane, you position yourself for a wide range of exciting career opportunities. With the aging population growing globally, there is a rising demand for professionals who can address the complex challenges associated with aging. Our program equips you with the knowledge, skills, and research expertise to make a positive impact on the lives of older adults and contribute to shaping policies and practices that enhance their well-being.
6️⃣ Tulane's Prestige and Reputation: Tulane University is a prestigious institution with a strong reputation for academic excellence and interdisciplinary research. By joining our program, you become part of a distinguished community that values rigorous inquiry, critical thinking, and innovation. A PhD from Tulane carries weight and opens doors to a multitude of opportunities in academia, research, healthcare, policy, and beyond, allowing you to leverage your expertise in both the biomedical and psychosocial aspects of aging.
Don't miss out on the chance to be part of a program that embraces the dual biomedical and psychosocial aspects of aging studies. Apply to the Tulane Interdisciplinary PhD in Aging Studies program today and embark on a rewarding journey that integrates cutting-edge research, interdisciplinary collaboration, and impactful contributions to the field of aging research!
Curriculum
The Interdisciplinary Ph.D. Program in Aging Studies is comprised of graduate students and faculty from eight schools at Tulane University and includes the Schools of Science and Engineering, Medicine, Public Health and Tropical Medicine, Liberal Arts, Social Work, Business, Law, and Architecture. The curriculum is designed to prepare students for successful careers in existing and emerging fields related to aging. Core courses include a two-semester Introductory Seminar on Aging, Topics in Aging Research, a biomedical course, a psychosocial course, and two semesters of research methods. Students also take specialized elective courses, while performing research, beginning in the first year of the Program. All course work is completed in two years, allowing the students to concentrate full time on research from their third year on.
Each student is guided closely by an academic advisor and co-advisor to facilitate integration across disciplinary domains, and by a dissertation committee. To obtain the Ph.D., each student passes a written preliminary examination following completion of course work at which time the student advances to candidacy for the Ph.D. degree. Students prepare a dissertation research proposal, under guidance of the dissertation committee, then submit and defend orally a dissertation based on their own original research contribution to the field.
All students accepted into the Aging Studies Ph.D. Program are supported by a research assistantship, which includes a stipend set currently at $30,000 per year (plus the inflation factor for July 1), and a full tuition waiver. Students are expected to devote full-time to the Program.
There are several research foci at the Tulane Center for Aging that students can tap into Research Programs, as they develop their dissertation projects. However, they may develop other areas in consultation with their dissertation committee and the program committee. In fact, students will identify novel interdisciplinary aspects of their research that span domains and disciplines in preparing their dissertation. The breadth of the subject areas that encompass this Ph.D. program is further highlighted by some of the topics covered by the Introductory Seminar on Aging.