PhD in
Doctorate in Biological and Health Sciences
Universidad de Sonora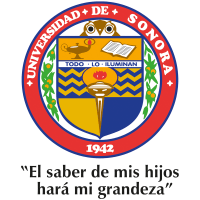 Scholarships
Explore scholarship opportunities to help fund your studies
Introduction
Name of the program: Doctorate in Biological and Health Chemistry
Key DGP: 562601
Normal period to graduate: 8 semesters
Credits: 206
Degree conferred: Doctor of Science (Biological and Health Chemistry)
Campus where it is offered: Hermosillo
Program description
General purpose
To train highly qualified personnel in the areas of chemistry, biology and health sciences, with an interdisciplinary vision, that contributes to solving the health problems.
Specific objectives
To train human resources of high scientific quality in the areas of Biological Chemistry and Health so that, through the autonomous and creative exercise of research work, with solid theoretical and methodological skills, help in the solution of problems related to health in the different areas areas of this sector.
To train human resources of high academic quality in the Biological and Health Chemistry areas that participate in higher level teaching activities.
Prepare human resources with skills to be incorporated into the different areas of the labor market where decisions are made related to the integration processes that link the different areas related to the Biological and Health Sciences.
More reports
Dr. Carlos Arturo Velázquez Contreras
Program coordinator
Blvd. Luis Donaldo Colosio between Reforma and Francisco Salazar, Colonia Centro CP 83000. Building 7C Planta Alta. Hermosillo, Sonora.