PhD in
Doctorate in Food Sciences
Universidad de Sonora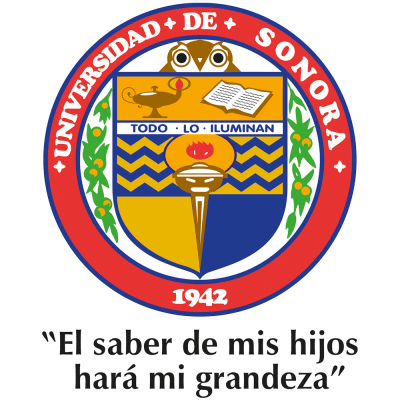 Key Information
---
Campus location
Hermosillo, Mexico
Application deadline
Request info
Earliest start date
Request info
* Tuition by subject for foreigners, average less than 80. [80, 85) $ 5,240. [85, 90) $ 2,620. 90 or more Exempt payment. Registration: $ 1,773.
Scholarships
Explore scholarship opportunities to help fund your studies
Introduction
Name of the program: Doctorate in Food Sciences
DGP Code: 506628
Normal period to graduate: 6 semesters
Credits: 210
Degree conferring: Doctorate in Food Sciences
Campus where it is offered: Hermosillo
Program description
General purpose
Offer a frame of specialized academic formation to graduates of Biological Sciences, Chemical-Biologists, Chemical Engineering, Agronomist and similar races, forming human resources of excellent level, with a solid preparation in diverse areas of the science, that are able to realize original investigation and independent that represents significant advances in the field of Food Sciences and Technology, with greater emphasis in the areas of grains and aquaculture products. Also, provide them with an in-depth and comprehensive overview so that they are able to identify relevant problems in their work areas and generate applicable knowledge.
Specific objectives
To prepare personnel of high academic level, under a tutorial system, by means of courses and original works of investigation, whose final objective concludes with a thesis of degree.
Form human resources capable of searching, identifying and solving problems facing the country, concerning Food Sciences.
Prepare high level human resources capable of generating knowledge, through the planning, design and development of research projects relevant to the development of food science and the resolution of the problems of food production and processing, and agriculture.
Promote and promote the dissemination and dissemination of scientific knowledge in one or more disciplines of Food Sciences, and in this way strengthen the national scientific culture and especially the regional one.
Prepare human resources at the highest level with the skills to effectively transmit knowledge, in turn train new researchers and lead working groups that promote raising the level of science in Mexico.
Articulate the research work of the Academic Bodies and their Lines of Generation and Application of Knowledge with the training of human resources.
Present the results of the research carried out through participation in specialized events and the publication of research articles in scientific journals indexed by ISI of national or international dissemination.
Link to Postgraduate Programs of other institutions through specific agreements, as well as influence the contents of the academic programs of the related degrees.
More reports
Francisco Rodriguez Felix
Program coordinator
Rosales y Blvd. Luis Encinas s / n, Col. Centro, CP 83000, Edificio 5P. Hermosillo, Sonora.