PhD in
Doctorate in Mathematics Specialty Sciences
Universidad de Sonora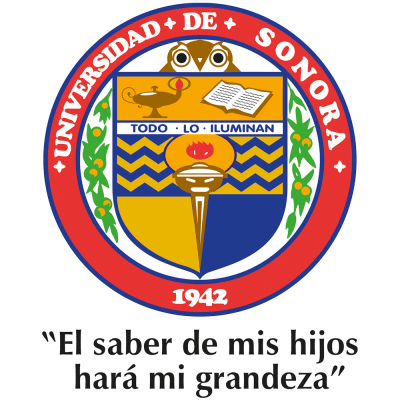 Key Information
---
Campus location
Hermosillo, Mexico
Application deadline
Request info
Earliest start date
Request info
* Tuition by subject for foreigners, average less than 80. [80, 85) $ 5,240. [85, 90) $ 2,620. 90 or more Exempt payment. Registration: $ 1,773.
Scholarships
Explore scholarship opportunities to help fund your studies
Introduction
Name of the program: Doctorate in Mathematical Science Specialty
DGP Code: 111610
Normal period to graduate: 8 semesters
Credits: 215
Degree conferring: Doctor of Science (Mathematics)
Campus where it is offered: Hermosillo
Program description
General objectives
To train personnel with a high academic level and ample and sufficient knowledge in the contents, theories and methods of the main branches of mathematics, with skills for autonomous study and understanding of the results and advances of modern mathematical research.
Prepare human resources able to perform consulting and mathematical support in research and development projects in the different disciplines of a scientific and technological nature.
Train trained personnel to carry out original and independent research in the field of mathematics and its applications.
Prepare qualified human resources to carry out teaching tasks at the university and postgraduate levels.
Contribute to the improvement of mathematics education levels in northwestern Mexico.
Promote and strengthen research in mathematics in northwestern Mexico.
Specific objectives
Consolidate the basic training of students in the main branches of mathematics.
Prepare trained personnel for the autonomous exercise of research work in mathematics.
Prepare personnel, endowed with extensive knowledge of the main branches of modern mathematics, to develop teaching tasks at the undergraduate and graduate levels.
Prepare trained personnel to participate in multidisciplinary research programs and projects.
Prepare personnel with high capacity for work and innovation to participate in the study and solution of problems of a mathematical nature emanating from problems of social interest.
Prepare trained personnel to perform advisory and mathematical support in research or development projects in other disciplines.
More reports
Dr. J. Adolfo Minjárez Sosa
Program coordinator
Rosales y Blvd. Luis Encinas s / n, Col. Centro, CP 83000, Edificio 3K. Hermosillo, Sonora.