PhD in
Doctorate in Psychology
Universidad de Sonora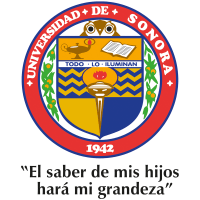 Scholarships
Explore scholarship opportunities to help fund your studies
Introduction
Name of the program: Doctorate in Psychology
DGP Code: 231601
Normal period to graduate: 6 semesters
Credits: 210
Degree that confers: Doctor in Psychology
Campus where it is offered: Hermosillo
Program description
General purpose
To train researchers who are capable of designing and directing original projects and research groups that address regional, national and global social problems.
Specific objectives
Develop skills and competences for the design, evaluation and conduct of original psychological research projects.
Develop the competence to create psychological constructs that are used in the investigation of current, novel or emerging social problems.
Generate in the graduates the competences for the training of human resources (researchers and evaluators) in the area of behavioral sciences.
To train individuals capable of evaluating projects and strategies based on psychological research, aimed at solving real problems in regional and national environments.
More reports
Dr. César Tapia Fonllem
Program coordinator
Research and Postgraduate Building, Universidad de Sonora . Reforma and Blvd. Luis D. Colosio, Col. Centro, CP 83000. Hermosillo, Sonora.