PhD in
Graduate Program in Geology
Universidade Federal De Minas Gerais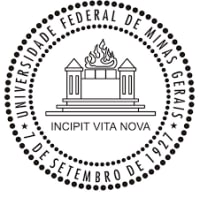 Scholarships
Explore scholarship opportunities to help fund your studies
Introduction
Since 2001, the Ph.D. in Geology at Universidade Federal De Minas Gerais has trained human resources in the area of geology and related sciences, preparing them to work in fields of study of the organization and evolution of geological terrains or even the description and genesis of metallic and non-metallic mineral deposits, industrial rocks and minerals, environmental and hydrogeological studies.
The Graduate Program in Geology at Universidade Federal de Minas Gerais, in which the doctorate is inserted, figures as one of the main centers of geological formation in Brazil and, in recent years, has served increasingly and with remarkable success to the training of professionals from countries like Colombia, Germany, and Portugal.
In a state with a strong mining tradition, the research fields it offers comprehensively serve the entire chain of a generation of new mines and the economic developments that involve them.