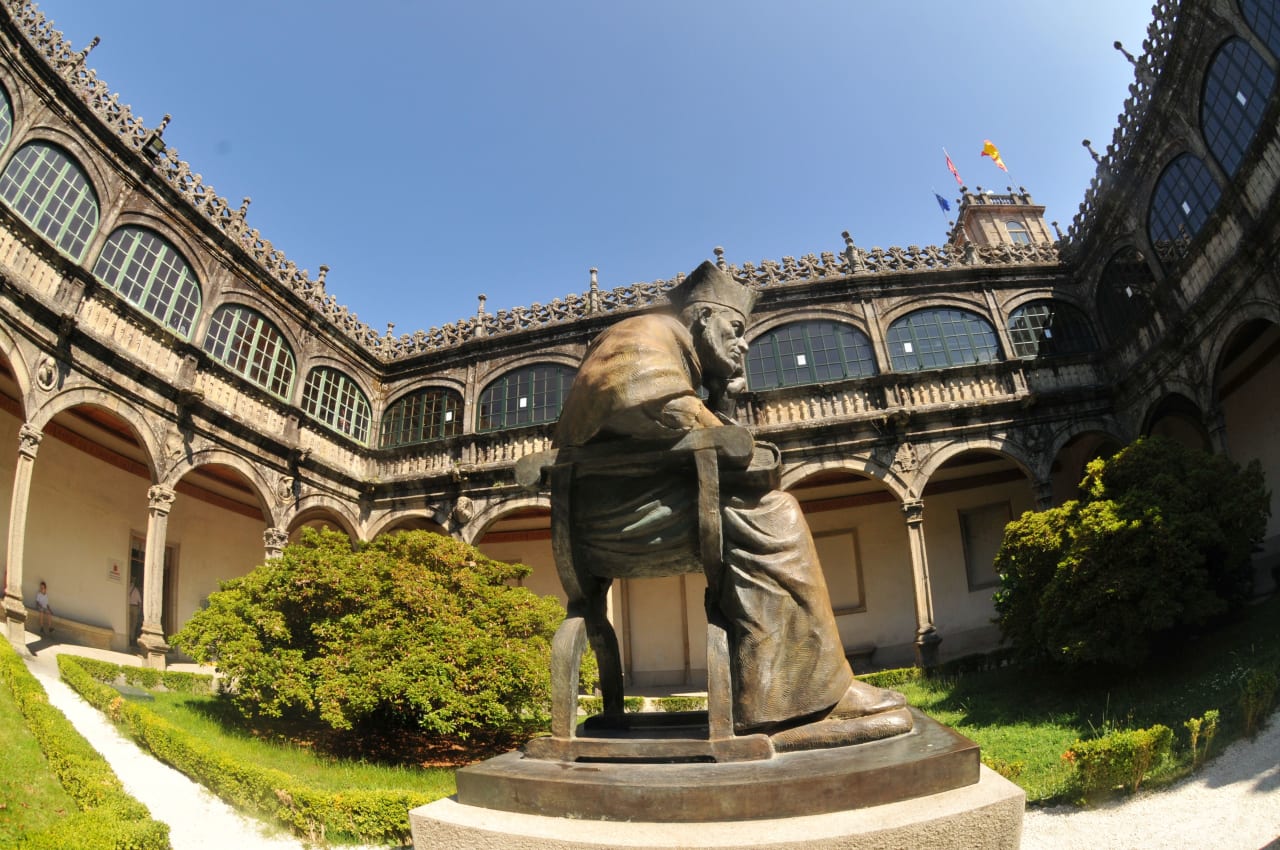 Doctorate in Texts of Classical Antiquity and its Survival
Universidade Santiago de Compostela
Key Information
---
Campus location
Santiago de Compostela, Spain
Languages
Spanish, Galician
Tuition fees
EUR 200 / per year
Application deadline
Request info
Earliest start date
Oct 2024
Introduction
The doctoral program in "Texts of Classical Antiquity and its Survival" is an interuniversity program in which the universities of Salamanca, Valladolid and Santiago de Compostela collaborate. It gives continuity to an official Postgraduate program that since 2006 the universities of Salamanca and Valladolid have been maintaining, with the corresponding adaptations to the legal situation, which repeatedly obtained the mention of excellence and a doctorate in Classical Philology from the USC.
The purpose of the program is to keep alive in the social context the possibility that graduates in Classical Philology can continue with academic coherence their training in any of the areas that support the degree in each of the three universities: Indo-European Linguistics, Philology Greek and Latin Philology.
The three institutions have human resources of national relevance, which, in the case of USC, contribute to placing this university at the height of the leaders in Spain and establishing relationships with others from different European countries (Lisbon, Florence, Munich, Paris , Toulouse, etc.), of marked importance in the field of Classical Philology.
Lines of investigation
School and literature in Greece, literary papyri and school papyri. Transmission of the Greek texts (USAL)
Analysis of texts from late antiquity, the Middle Ages, the Renaissance, textual criticism and text editing, Latin historiography (USAL)
Linguistic, Philological and Religio-Cultural Studies of the Eastern Indo-European Scope (USAL)
Greek Linguistics (USAL)
Greek Literature (USAL)
Latin Linguistics (USAL)
Latin Literature (USAL)
Indo-European Linguistics (USAL)
Ancient, Medieval and Renaissance Medical Texts (UVA)
Indo-European, Greek and Latin Linguistics (USC)
Greek and Latin Literatures (USC)
Edition and commentary of Greek and Latin texts (USC)
Classical tradition (USC)
Latin Texts of the Middle Ages (USC)