DBA in
Executive DBA
Université Côte d'Azur (UCA)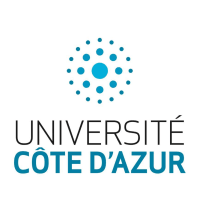 Introduction
An Executive Doctorate in Business Administration (EDBA) is a gold card to securing executive positions across a wide spectrum of global business domains. The program provides a platform for you to leverage your experience and management expertise to generate new knowledge and insights.
The EDBA program is designed for managers, accomplished professionals and senior executives looking to enhance their knowledge in their respective fields and share their expertise. It is particularly suited for senior-level professionals eager to take a step back from their professional work commitments and conduct research on a specific managerial issue.
With this highly esteemed diploma, IAE Nice seeks to make a significant contribution to the management community by providing top-notch education to senior executives from around the world. Our programs are designed and delivered by experts who maintain close ties to the international business community, comprising of both researchers and practitioners.
A hallmark of EDBA Nice is its dedication to nurturing your individual development as well as and supporting you in conceptualizing your knowledge and acquired experience into a professional doctorate degree.
At IAE Nice, we are dedicated to fostering a culture of education that places our executive fellows' personal and professional development at the heart of our learning process.
Overview
Sharpen critical and analytical skills through challenging tasks
Cultivate research abilities
Expertize in your field with a demonstrated ability to think out of the box
Bridge between research and the professional world
Tailor applied research to meet educational and career objectives in the business world with extensive academic support.
Small class size: Benefit from individualized attention in small cohorts of up to 18 senior candidates mentored by senior researchers
Attend weekend courses once per month to balance work and study commitments
Access an international faculty of academics and leading professionals while studying mostly by distance
100% success rate
Curriculum
Key Strengths
Applied research tailored to your educational and career goals in the business world, accompanied by extensive academic guidance.
Small class size: cohorts are composed of a maximum of 18 senior candidates per major, each mentored by a senior researcher.
Courses scheduled one weekend per month to allow you to study and work at the same time if you so choose.
Mostly distance work, allowing you to continue to work while studying with an international faculty of academics and leading professionals.
Program Outcome
Delve deeper into fundamentals of management science, marketing or finance and equip executives with the skills needed to meet market demands.
Give you the tools to take your career to the next level and gain expertise in Business Administration.
Acquire lifelong tools to achieve your ambitions and dreams.
Career Opportunities
Management of Large Private and Public Enterprises
Management Consulting
Socio-Economic Studies/Consulting
Marketing Expertise
Treasury and Finance