PhD in
PhD in Study of Islam
University of Johannesburg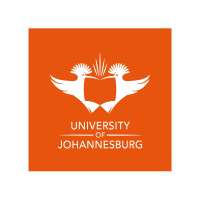 Introduction
A thesis is completed on a topic chosen with the Department and written under supervision. Students focus on a topic from the field of Arabic, Islamic Studies, Hebrew (including Jewish Studies), or a cognate Semitic language. Four seminars and a Doctoral defense (of either the proposal or the thesis) are required in accordance with the general regulations of the Faculty of Humanities.
At the University of Johannesburg "The Future. Reimagined." is not simply a catchy phrase
The institution is taking the lead across Africa in the 4th Industrial Revolution Thinking, reimagining the future for all disciplines 4IR is the next wave of industrialization that we need to understand and shape in order to build the future of this country – and the Africa continent – so richly deserve. 4IR is not just about robotics and automation; it is about the advancement of society to empower people and uplift generations.
As the world moves forward into the 4th industrial revolution, so does UJ with "Education 4IR" – bringing 4IR thinking and technology into the curriculum across different courses and using innovative blended-learning technologies. This means that UJ graduates are better prepared to embrace the future of business and industry as AI and 4IR play a bigger part in the way we live and work.
At the University of Johannesburg, it is our duty to embrace and navigate the future leaders of our country proudly and boldly through the unimagined complexities of 4IR so that they may take full advantage and deliver a better tomorrow. Future leaders like you! Here we are leading courageous conversation; pushing and shaping the design of a new tomorrow. Here we are taking action and building the new world.