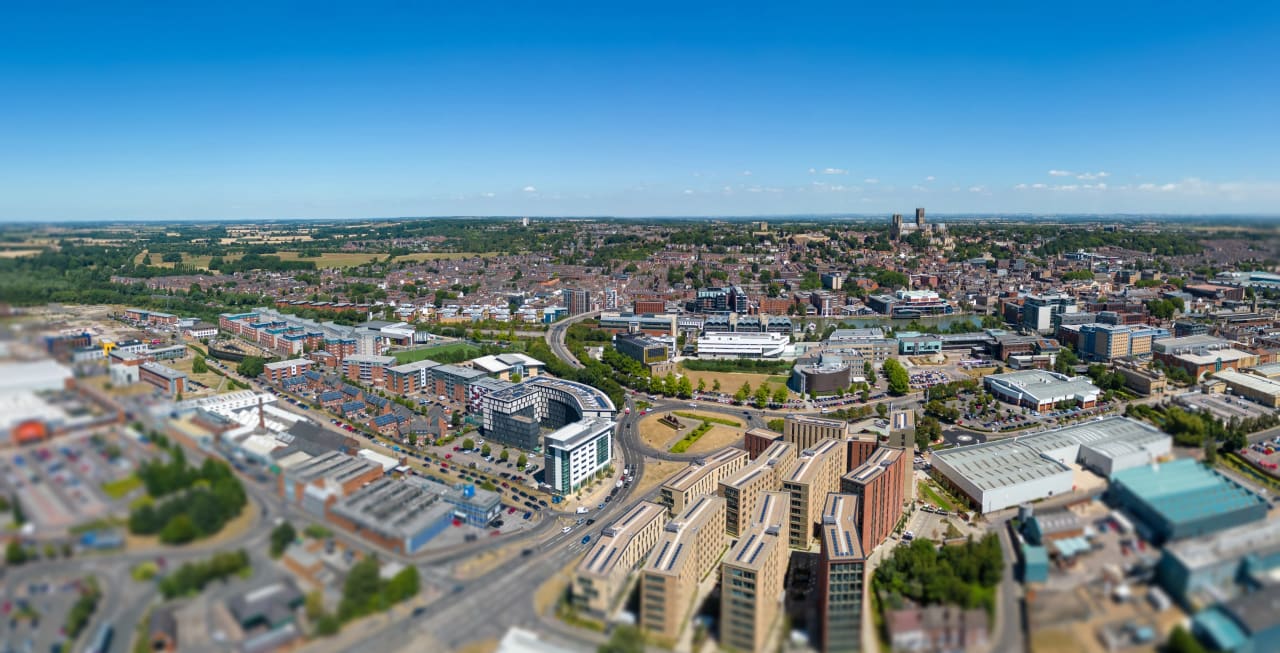 PhD in
MPhil/PhD Agricultural Science and Technology
University of Lincoln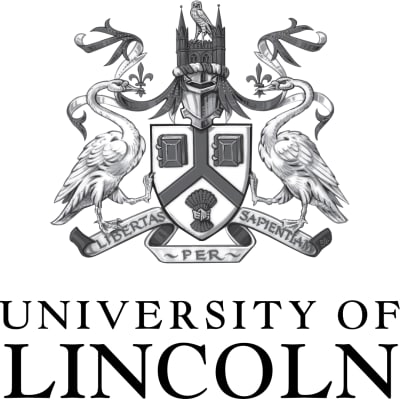 Key Information
---
Campus location
Lincoln, United Kingdom
Tuition fees
GBP 16,700 / per year *
Application deadline
Request info
Earliest start date
Oct 2023
* international| home full-time: £4,712 per year
Discover Lincoln Wherever You Are in the World
Our webinars, subject masterclasses, question and answer sessions, and student panel talks are a great way to discover what it is like to live and study at the University of Lincoln.
Introduction
Lincoln's MPhil/PhD in Agricultural Science and Technology offers prospective students advanced research opportunities in transdisciplinary research combining studies on agriculture, people, and technology. The programme brings together the opportunity to study scientific, technological, and social innovations and how they can be developed, applied and reimagined to address global agricultural challenges at local or international scales.
This personal development opportunity provides a comprehensive mixture of theory, knowledge and skill development. Depending on the research areas of focus this could include, but is not limited to, crop phenotyping, precision agriculture, agri-robotics, applications of AI across the food production system, regenerative agriculture, weed science, soil and water, natural resource management, sustainable agroforestry systems, controlled environment agriculture, food systems, governance, and socio-political aspects of resilient, sustainable agriculture, and wider food production.
Graduates from this programme are well placed to embark on diverse career paths in either academia, research organisations, the agri-food industry, technology providers and start-ups, non-governmental organisations in food systems, land use and conservation, government departments, and the private sector in plant breeding and food production industries, to name a few. This programme offers the opportunity for a personal learning journey to develop the knowledge, skills and critical mindset needed for taking a leading role in a thriving agriculture and food sector now, and in the future.
Why Lincoln?
The Lincoln Institute for Agri-food Technology (LIAT) is a leading UK research organisation recognised for its world-leading multi-disciplinary research and collaboration with key academic and industrial partners in the agricultural sector – the largest industry in Lincolnshire.
The rapid growth of the institute benefits from strategic UK government funding granted to establish Lincoln as the national centre for excellence in agri-food technology. This includes significant grants from Research England to fund the Lincoln Agri-robotics Centre and from EPSRC for the Centre of Doctoral Training in Agri-food Robotics. LIAT has a growing reputation in crop and soil science research with access to an excellent 400-ha research farm at the Riseholme campus constituting arable, livestock, woodland and watercourses.
The team is actively working towards net-zero agriculture, and reducing chemical inputs in farming through precision agriculture and non-chemical weed control. Crop phenotyping, soil and irrigation management, and selective harvesting of strawberries are just some of the examples demonstrating the LIAT's offering of practical sustainable and environmentally friendly solutions for improving farming practices.
What Does This Programme Offer?
This programme offers an opportunity to gain a PhD in a multi-disciplinary setting, combining the strength of agricultural science with technology in particular social contexts whether a student wants to study solely agricultural topics in crops, soils, water, or ecology or have these areas combined with technology namely remote sensing, computer vision, or precision agriculture.
The programme offers opportunities to develop skills and knowledge to tackle the problems facing agriculture today. This programme also integrates a social dimension to technology, to enhance technology design, development and deployment and increase its impact.
LIAT has a strong focus on industry-relevant research and education, delivering agronomy training (BASIS) to the agri-food sector, and hosting regular industry events such as Breakfast Briefings, with many of our research projects including industry partners. This provides students with an excellent opportunity to engage with key stakeholders in the agri-food sector.
Key Information
Full-time
MPhil: 1.5-3 years.
Ph.D.: 2-4 years
Part-time
MPhil: 2-4 years.
PhD: 3-6 years
"This information was correct at the time of publishing (July 2023)"
Curriculum
How You Study
Over the course of your PhD, you will be expected to complete an original piece of research that makes a substantial contribution to the existing scholarship on and knowledge of the subject under scrutiny. You will be guided throughout this process by a team of well-published supervisors, from whom you will receive feedback and advice. Your PhD project might cross disciplinary boundaries and focus on multiple subject areas. In such cases, we will support you by allocating supervisors in relevant fields.
Students are required to produce appropriate written work which will be submitted to their supervisors for feedback and to agree on the next stage of work. Due to the nature of postgraduate research programmes, a significant amount of time will be spent on independent study and research. Students will meet regularly with their academic supervisor(s), but the regularity of these meetings will vary depending on individual requirements, subject area, and the stage of the programme.
How You Are Assessed
A PhD is usually awarded based on the quality and originality of a student's thesis and their ability to present and successfully defend the chosen research topic in an oral examination (viva voce). Students are also expected to demonstrate how their research findings have contributed to knowledge in the subject area or developed existing theories or understandings.
Career Opportunities
A doctoral qualification can be the capstone of academic achievement and often marks the beginning of a career in academia or research. A research programme provides the opportunity to become a true expert in your chosen field, while developing a range of valuable transferable skills that can support your career progression. A research-based degree is also the most direct pathway to an academic career. PhDs and research degrees are a great chance to expand your network and meet diverse people with similar interests, knowledge, and passion.
The University's Doctoral School provides a focal point for Lincoln's community of researchers, where ideas and experiences can be developed and shared across disciplines. It also offers support and training to help equip you for both academic and non-academic careers.
English Language Requirements
Certify your English proficiency with the Duolingo English Test! The DET is a convenient, fast, and affordable online English test accepted by over 4,000 universities (like this one) around the world.