PhD in
PhD Construction Science and Management
University of Lincoln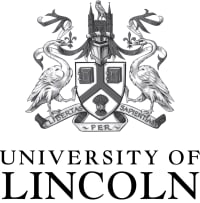 Discover Lincoln Wherever You Are in the World
Our webinars, subject masterclasses, question and answer sessions, and student panel talks are a great way to discover what it is like to live and study at the University of Lincoln.
Introduction
Researchers in the Lincoln School of Architecture and the Built Environment contribute to an interdisciplinary community working to advance knowledge and address the emerging challenges facing the built environment industry. This programme is designed to support the career development of future construction science and management leaders.
MPhil/PhD Construction Science and Management is supported by the School's research themes, which include construction science, technology, materials, and management. Within this very broad area, we examine issues such as climate change, innovations in construction science, contemporary and traditional building materials and techniques, fabrication efficiency, and the management of the construction process.
How You Study
Research students normally have two internal supervisors with specialist knowledge of their subject areas, and have regular meetings with them for advice, monitoring, and other support. Students are introduced to relevant research methods through taught units and are encouraged to give presentations in postgraduate seminars, which are held regularly throughout the year.
Due to the nature of postgraduate research programmes, the majority of time is spent on independent study and research. Students will have meetings with their academic supervisor, but the frequency of these will vary depending on individual requirements, subject area, staff availability, and stage of the programme.
Research areas in the School can include construction science and management; sustainable built environments; cultural, social, and spatial characteristics of the built environment and communities; history and theory of architecture; urban design; and environmental design.
A structured programme of research skills training is designed to enable students to develop the competencies required for research and potential careers in research. Assessment normally takes place in the form of the submission of a final written research thesis.
An experienced supervisory team is appointed to offer expertise, support, and guidance on research and can support students in applying for funding, attending conferences, and publishing work. There may also be opportunities to contribute to teaching in the School, following appropriate training.
Prioritising Face-to-Face Teaching
At the University of Lincoln, we strive to ensure our students' experience is engaging, supportive, and academically challenging. Throughout the Coronavirus pandemic, we have adapted to Government guidance to keep our students, staff, and community safe. All remaining Covid-19 legal restrictions in England were lifted in February 2022 under the Government's Plan for Living with Covid-19, and we have embraced a safe return to in-person teaching on campus. Where appropriate, face-to-face teaching is enhanced by the use of digital tools and technology and may be complemented by online opportunities where these support learning outcomes.
We are fully prepared to adapt our plans if changes in Government guidance make this necessary, and we will endeavour to keep current and prospective students informed.
Research Areas, Projects and Topics
Key areas of interest include:
Environmental design
Construction science and technology
Energy, carbon, and buildings
Procurement of sustainable buildings
Health, comfort, and wellbeing
Material innovations
Conservation of heritage buildings
Modern methods of construction
Digital engineering in construction
BIM and integrated project delivery
Construction project management
Lean construction
Construction procurement
Social value in construction
Industry-based Research
Head of School Professor Stephen Pretlove and Programme Leader Dr Saad Sarhan recently undertook a research study exploring ways to improve stress management and productivity in construction projects. Funded by B&CE's charitable trust, the study found that problems with workflow are a leading source of stress in the industry.
The team also collaborated as joint editors of a special edition of the renowned journal Construction Economics and Building. The special edition focused on future directions for lean and sustainable construction.
How You Are Assessed
A PhD is usually awarded based on the quality of the student's thesis and ability to present and successfully defend their chosen research topic in an oral examination (viva voce). They are also expected to demonstrate how their research findings have contributed to knowledge or developed existing theories or understandings.
Fees and Funding
For eligible students, there are more ways than ever before to fund your postgraduate study, whether you want to do a taught or research course. For those wishing to undertake a Master's course, UK students can apply for a loan as a contribution towards the course and living costs. Loans are also available to those who wish to undertake doctoral study. The University offers a number of scholarships and funded studentships for those interested in postgraduate study.
Entry Requirements 2023-24
First or upper second-class Honours degree in a relevant subject.
Overseas students will be required to demonstrate English language proficiency equivalent to IELTS 6.5 overall, with a minimum of 6.0 in each element.
If you do not meet the above IELTS requirements, you may be able to take part in one of our Pre-session English and Academic Study Skills courses. These specialist courses are designed to help students meet the English language requirements for their intended programme of study.
Career and Personal Development
The global construction market is forecast to grow by more than 70% by 2050 and the industry needs to be prepared for this challenge. On a global level, we are facing unprecedented challenges and changes. Changes in climate, technology, urbanisation, population dynamics, and governance require innovative leadership from built environment professionals in order to adapt appropriately.
The UK is renowned for its expertise in architecture and innovations in building technology and engineering and leads the world in sustainable construction. On a global scale, during the next 20 years, urban growth will require over a billion more people to be accommodated in cities. We, therefore, recognise the need to develop new strategies for the mass production of a cost-effective, flexible, adaptable, and sustainable built environment.
Environmental, social, and economic considerations drive what we build and how we build. There is significant pressure to improve the energy and carbon performance of existing buildings and to provide skills and knowledge in this area to construction professionals.
This programme is designed to support the career development of future construction science and management leaders and there are career prospects and opportunities in the UK and internationally in this rapidly growing field.
English Language Requirements
Certify your English proficiency with the Duolingo English Test! The DET is a convenient, fast, and affordable online English test accepted by over 4,000 universities (like this one) around the world.