PhD in
PhD Physical Geography
University of Lincoln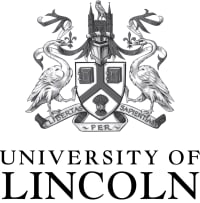 Discover Lincoln Wherever You Are in the World
Our webinars, subject masterclasses, question and answer sessions, and student panel talks are a great way to discover what it is like to live and study at the University of Lincoln.
Introduction
Understanding the earth's climate and how it is changing can help us plan for the future and react to global challenges facing the world. Through independent research, supervisory meetings, and departmental seminars, this research programme provides the opportunity to conduct an in-depth research project in an area of physical geography and aims to build key skills for positions in research, spatial planning, and environmental consultancy and management.
The Department of Geography offers the opportunity to work at the doctoral level alongside academics whose research has been internationally recognised. Students can benefit from the supportive academic community, where ideas and experiences are shared with the aim of advancing knowledge.
Lincoln's physical geographers are working on projects exploring geoarchaeology and environmental history; quaternary environmental change; ecosystem and human health; floods, droughts and climate change; GIS and remote sensing; glaciology and climatology; coastal and marine environments; and large river systems and deltas.
How You Study
Due to the nature of postgraduate research programmes, the majority of time is spent on independent study and research. In addition, students are encouraged to attend School seminars and guest speaker events and engage in a range of research and skills training opportunities in support of their studies.
Students will meet with their academic supervisor, however, the regularity of this will vary depending on individual requirements, subject area, staff availability, and the stage of their programme.
Prioritising Face-to-Face Teaching
At the University of Lincoln, we strive to ensure our students' experience is engaging, supportive, and academically challenging. Throughout the Coronavirus pandemic, we have adapted to Government guidance to keep our students, staff, and community safe. All remaining Covid-19 legal restrictions in England were lifted in February 2022 under the Government's Plan for Living with Covid-19, and we have embraced a safe return to in-person teaching on campus. Where appropriate, face-to-face teaching is enhanced by the use of digital tools and technology and may be complemented by online opportunities where these support learning outcomes.
We are fully prepared to adapt our plans if changes in Government guidance make this necessary, and we will endeavour to keep current and prospective students informed.
Research Areas and Topics
Potential areas of work are aligned with the Department's current research strengths and specialisms and include (but are not limited to):
Alluvial geoarchaeology and environmental history
Biogeochemistry, ecosystems and human health
Extreme hydrological events (floods and droughts) and climate change
GIS and remote sensing for assessment of water-related diseases
Greenland's ice sheet mass balance/glaciology
Mining impacts on freshwater, coastal, and marine environments
Morphodynamics of large rivers, coasts, and deltas
Quaternary environmental change.
Development, Inequality, Resilience, and Environments (DIRE)
Development, Inequality, Resilience and Environments program addresses the most urgent and immediate threats to the resilience of human-environment systems and seeks to understand the complex interactions between societies and the landscapes they inhabit that precipitate vulnerability, including rural and urban dynamics. Our scope also contributes to the growing body of research undertaken by the University of Lincoln academics around sustainability, in particular environmental justice, and the role of governance, both within the UK and abroad.
Lincoln Centre for Water and Planetary Health (LCWPH)
The Lincoln Centre for Water and Planetary Health (LCWPH) focuses on solving the most pressing global environmental and societal challenges related to aquatic ecosystems and water resources. These include hydrological and sea-level impacts of climate change, flood-related contamination from metal mining and processing, and water-borne and vector-borne diseases affecting humans and animals, as well as behavioural, political, and economic adaptation mechanisms to mitigate environmental and human health impacts.
As part of the LCWPH, we have recently established the Lincoln Climate Research Group (LCGR), which addresses the physical, social, environmental, and political causes and drivers of climate variations over a range of temporal and spatial scales in the Global North and Global South. The interdisciplinary nature of this research group also feeds into other key themes within the University, such as 'Rurality' (e.g. through climate impacts on agricultural production) and 'Communities' (e.g. through climate change impacts of and adaptation to floods and droughts, migration and cites).
How You Are Assessed
Students will be required to demonstrate adequate and appropriate progress on an annual basis. The final assessment is by an oral examination (viva voce) of a research thesis. Students are also expected to demonstrate how their research findings have contributed to knowledge or developed existing theories or understanding.
How to Apply and Enrolment
The key to a successful programme is to find a research subject that you are passionate about and a supervisory team that has expertise in this area. The first thing that all students should do is directly contact a member of staff who works in an area that they are interested in. We have wide areas of expertise in the Department spanning climate change, river and coastal processes and pollution, waterborne diseases, biogeography, environmental behaviour, rural economy, social and political geography, development studies, and more.
You are invited to contact the supervisors that you feel are best suited to your research area to discuss the process further. Applications should include a CV and a research proposal (not exceeding 3000 words, including references) with an indicative structure as follows: Names of proposed academic supervisors, aims and purpose of the research, overview of the academic literature relevant to your field, proposed methodology, and expected outcome/impact of your research. Upon positive evaluation of your proposal, you will be invited for an interview to discuss your personal/academic skills and your research project.
Enrolment Dates
To support your experience within the postgraduate research community, new students are encouraged to enrol in October, February, or May. In addition to meeting peers across the University who are starting their research programme at the same time, there is access to a central training programme designed around the first three months of study, and targeted support aligned to each stage of the postgraduate research journey. Alternative enrolment dates may be agreed upon with your supervisor on an individual basis.
Entry Requirements 2023-24
First or second class honours degree in Geography or related discipline.
For direct PhD entry, applicants should possess a relevant Master's or MPhil degree in Geography or a related discipline.
Fees and Funding
For eligible students, there are more ways than ever before to fund your postgraduate study, whether you want to do a taught or research course. For those wishing to undertake a Master's course, UK students can apply for a loan as a contribution towards the course and living costs. Loans are also available to those who wish to undertake doctoral study. The University offers a number of scholarships and funded studentships for those interested in postgraduate study.
Career Opportunities
Geography provides a broad range of career opportunities, including roles in the environmental and health sectors, the geographical information systems (GIS) industry, management and financial services, social and environmental consultancy, and teaching.
English Language Requirements
Certify your English proficiency with the Duolingo English Test! The DET is a convenient, fast, and affordable online English test accepted by over 4,000 universities (like this one) around the world.