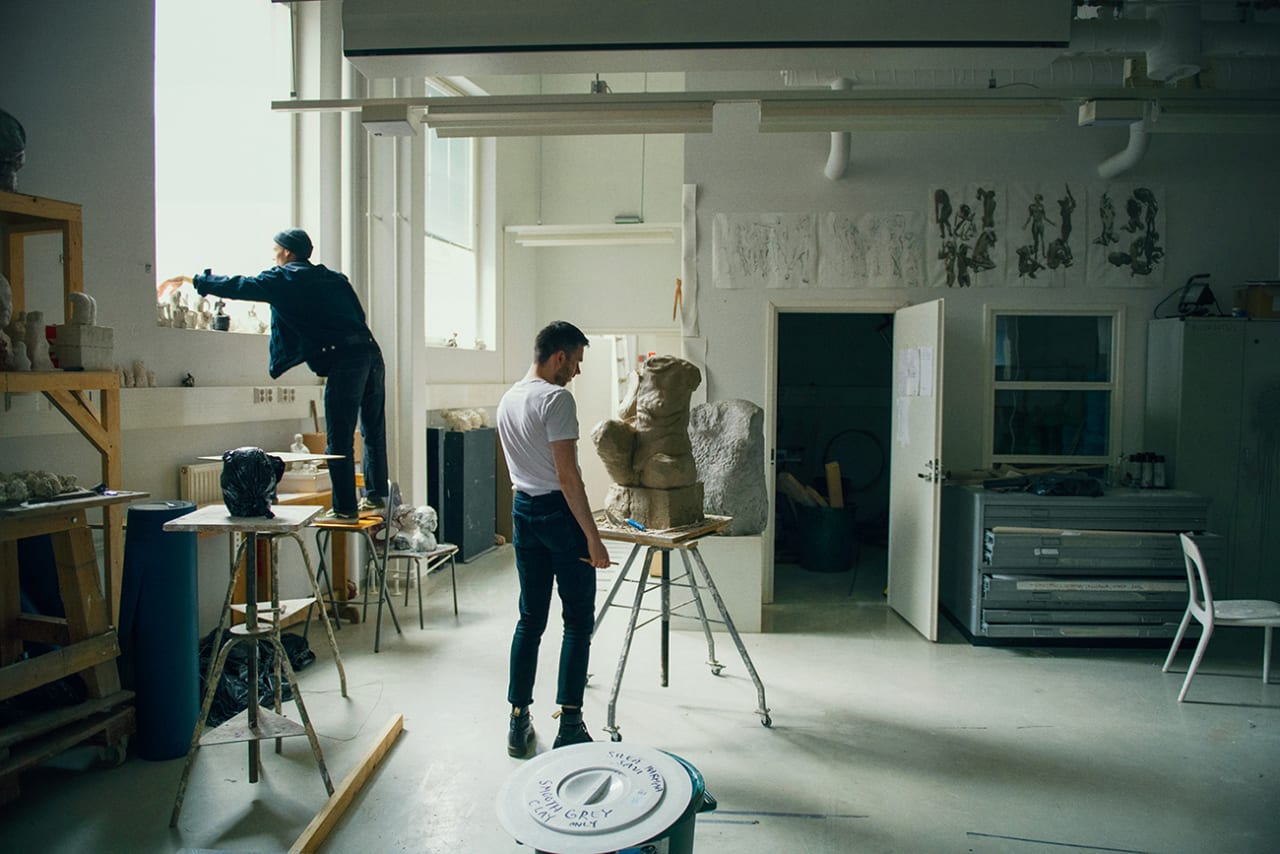 PhD in
PhD in Fine Arts
University of the Arts Helsinki
Key Information
---
Languages
English, Finnish, Northern Sami
Application deadline
Request info
Earliest start date
Request info
* no tuition fees in the doctoral program
Introduction
The Academy of Fine Arts offers doctoral education that emphasizes high-quality artistic work and related research in the field of fine arts.
Why study here?
Come and conduct research at the Academy of Fine Arts, where art and the artist are the focal points. Research subjects – whether embodied in the research question or the method, material, or objective of research – cover the meaning, practices, techniques, and methods of art, as well as the principles and institutional arrangements that determine the production, reception, training, and application of art.
About the studies
Doctoral studies provide students with the abilities and the opportunity to conduct independent and creative arts research. Artistic research is a field of multidisciplinary research that focuses on the artist and art. Graduates of our program are artist-researchers who develop and renew arts, as well as the making, research, and teaching of arts.
They engage in diverse and critical dialogue with the different actors in society. As experts in their field, they create art and produce information, knowledge, and insights based on art-related practices that can be applied in the arts and also in other sectors of society.
Our doctoral program develops the artist-researchers ability to apply their skills as artists, researchers, teachers, and experts.
Curriculum
Structure of the degree
The Doctor of Fine Arts degree extends to 240 ECTS credits, which corresponds to four years of full-time studies.
The degree consists of the doctoral thesis project (170 cr) and doctoral studies in fine arts (70 cr), which includes 60 cr of mandatory studies and 10 cr of elective studies.
Teaching during the academic year takes place over 7 intensive seminar weeks and is arranged together with the Theatre Academy's Performing Arts Research Centre (Tutke). The more detailed course information can be found in the study guide.
Thesis project
The doctoral thesis project in fine arts can include art exhibitions, exhibition curating, individual artworks, artistic processes or experimental arrangements, and their articulation, conceptualization, and theorization. Typically, a doctoral thesis project consists of one or several visual art components (a maximum total of 140 cr) as well as a written component (30-170 cr). In addition, the thesis project must be available as electronically archivable documentation. The artistic components are public artistic research findings. The written component runs parallel to the visual art components and justifies the research approach and goals in relation to other research and practices within the field. On a discretionary basis, the doctoral thesis project can also consist exclusively of research in written form.