PhD in
PhD in Neural and Cognitive Sciences
University of Trieste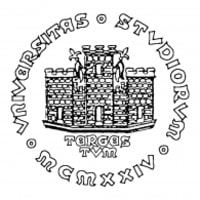 Scholarships
Explore scholarship opportunities to help fund your studies
Introduction
The Ph.D. program in Neural and Cognitive Sciences (NCS) provides advanced research training focused on the interdisciplinary study of the central and peripheral nervous systems, the mind/brain system, cognition, and on applications in clinical, social, ergonomic, and sports contexts.
The students will develop competencies in: cellular neurophysiology; neurogenesis; clinical neuroscience; neuroengineering; psycholinguistics; perception, action, and attention; memory and executive control; thinking, judgment, and decision making; sports psychology; typical and atypical development; personality; social psychology; community psychology; comparative psychology. At the end of the course, the students will be able to formulate an independent project; to coordinate data collection integrating methods of biological and psychological sciences; to evaluate results; to propose technological innovations for clinical and rehabilitation purposes; to operate in multidisciplinary teams in public and private institutions.
Taking into account students' CV, the Ph.D. board defines individual programs, including a component focused on interdisciplinary knowledge and a component on specific advanced research abilities. Formal learning opportunities will include lectures; journal club; seminars; scientific reporting; stages in foreign institutions; participation in national and international meetings; summer schools for young researchers.
Lines of research
Neurobiology, neurogenesis, and cellular neurophysiology
Clinical Neurosciences
Neuroengineering
Perception, action, and attention
Memory, language, and executive control
Thinking, judgment and decision making
Comparative psychology
Cognitive neuroscience
Typical and atypical development
Personality and social psychology
Sport psychology