PhD in
Doctor of Management
University of Warsaw, Faculty of Management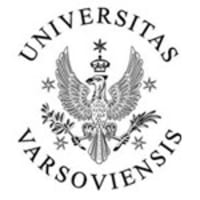 Scholarships
Explore scholarship opportunities to help fund your studies
Introduction
Doctor of Management

Doctoral studies (so-called full-time) at the Faculty of Management have been conducted since the beginning of the Faculty's establishment, and in 1995 the so-called Extramural Doctoral Studies, in which foreigners also participate.

Doctoral studies at the Faculty of Management operate in accordance with the Faculty Regulations for Doctoral Studies.

Doctoral students at the Faculty of Management actively participate in the didactic process and take an active part in the scientific life of the Faculty. Doctoral students participate not only in conferences and scientific seminars organized at the Faculty, but also organized by other scientific units in the country and abroad. Some of the doctoral students participate in the implementation of KBN grants, which will undoubtedly make it easier for them to conduct research related to their doctoral thesis. Promotional grants are also implemented at the Faculty of Management.

Extramural Doctoral Studies are paid. The cost of one year of studies is: PLN 6,800 (payment for the entire year in advance), PLN 7,000 (payment in two installments), PLN 7,300 (payment in eight installments).