PhD studies in Education
Vytautas Magnus University - PhD Programmes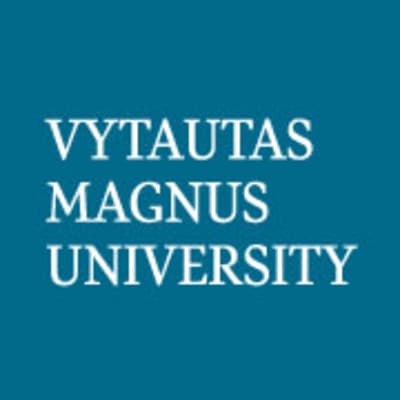 Key Information
---
Campus location
Kaunas, Lithuania
Tuition fees
EUR 11,589 / per year
Application deadline
31 Aug 2024
Earliest start date
Oct 2024
Introduction
The doctoral program in education is designed to prepare doctors in the field of social sciences, who are able to independently carry out research and experimental developmental work and to solve scientific problems. The aim of the program is to develop responsible, ethically active, creative researchers capable to develop competitively the high-quality research at national and international levels with the focus on the creation of new knowledge and knowing, and contributing to education as science and practice through adding the value to the sustainable development of society.
After completing the doctoral study program, doctors will be able:
To know and develop the field of their research topics and its development, the main problems and research methods and their social and cultural significance.
To apply and develop advanced conceptual approaches and methodologies for research by ethically conducting original research, interpreting various perspectives, and relating them to situations and issues contextually.
To study and evaluate complex educational phenomena from monodisciplinary, interdisciplinary, multidisciplinary and interdisciplinary perspectives.
To solve theoretical and practical issues in education based on conceptual and empirical research evidence.
Critically and constructively evaluate research projects and research results communicated in scientific output.
Design and conduct original educational research based on advanced quantitative, qualitative or mixed research methodologies.
Doctoral studies in the field of education provide opportunities to:
Participate in research internships abroad.
Actively get involved in research projects.
Become a member of research teams by collaborating with experienced researchers.
Become leaders in research methodology by employing adequate methods and tools in research works.
Participate in a variety of scientific events and propositions and to be a part of the intellectual academic community at the University.
Scholarships and Funding
There are both state-funded places with scholarships and self-funded places available.
The amount of the scholarship is determined by the Government of the Republic of Lithuania and is as follows:
· EUR 931 per month during the first year of studies.
· EUR 1,078 per month during the second–fourth years of studies.