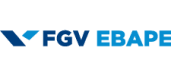 Brazilian School of Public and Business Administration
Home ›
Brazil ›
Brazilian School of Public and Business Administration
Read more on the institution's website
The School
The first public administration school in Latin America, the Brazilian School of Public Administration at the Getulio Vargas Foundation (FGV/EBAP) was established in Rio de Janeiro on April 15, 1952 through a partnership between the United Nations (UN) and the FGV, in order to respond to demands for qualified professionals in this field.
In 2002, it was renamed the Brazilian School of Public and Business Administration (EBAPE), reflecting its activities in the private sector that had in fact been in place since it was founded. During these decades, it has firmed up its credibility and legitimacy through its astounding ability to provide top-tier knowledge to its students, ushering them into a production process ranked as excellent.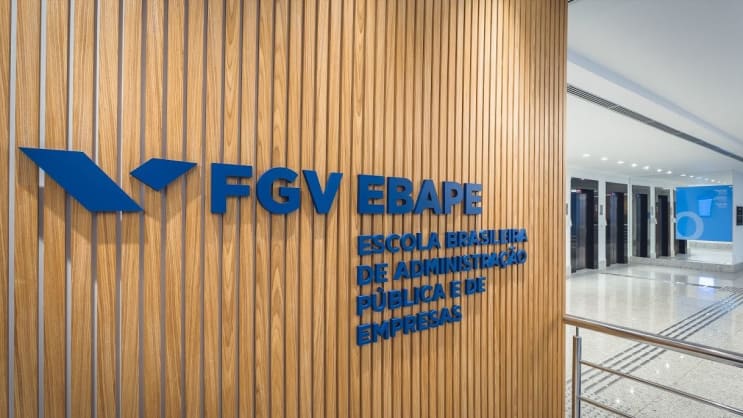 Pioneering Spirit
The first school in Latin America to offer a Master's in Administration;
Brazil's first books on Administration work published by this School;
The first institution in Brazil to use the course enrolment and credits system;
The First Presidency and Headquarters of the National Association for Graduate Studies and Research in Administration (ANPAD)
In 1961, former Federal Congressman and EBAPE Professor Alberto Guerreiro Ramos drew up the Draft Regulations for the profession of Administrator, confirmed by Law Nº 4,769 promulgated on September 9, 1965.
Mission
To build and disseminate knowledge in management while strengthening the synergy between the public and the private sectors, by training professionals to influence with conceptual and methodological rigor, ideas and actions relevant to the development of Brazil.
Infrastructure
The technology structure offered to students by the FGV/EBAPE is compatible with his academic excellence. Its IT laboratories are equipped with scientific software, complete with LCD displays, DVD reader/recorders, and a printout pool, all available for use during the opening hours of the premises, except when the laboratories are being used for practical courses.
This Business School also offers Wi-Fi Internet access and a well-qualified helpdesk staff providing support and clearing up computer-related difficulties for students and faculty.
Its air-conditioned classrooms can each seat around fifty students, while the Getulio Vargas Foundation also offers five auditoriums that can host events, seminars, workshops, and classes.
Location
Rio de Janeiro
Brazil's most famous city, Rio de Janeiro is famed worldwide for its strong and promising economy. With a population of over fifteen million forming the second-largest market in Brazil, it offers advantageous conditions for corporate newcomers and appreciates fresh investments. But none of these benefits can outweigh its tourism potential: every year, it welcomes thousands of visitors from all over the world, drawn to its beautiful beaches and other natural attractions, including Carnival and above all the vivacious hospitality of its people.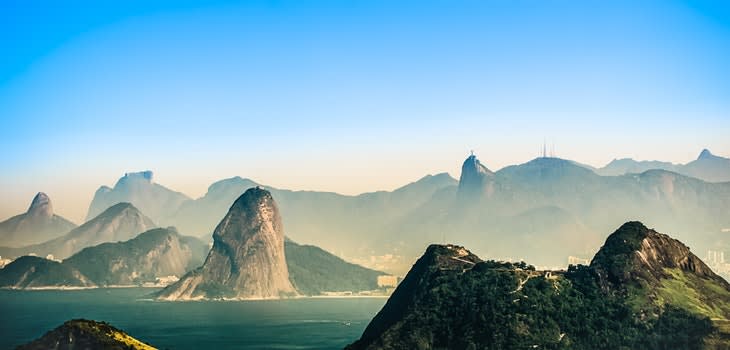 FGV
Located in the South Zone of Rio de Janeiro, the FGV overlooks one of the world's most famous and breathtaking views: the Sugarloaf. Inaugurated on December 20, 1968, its headquarters were designed by one of the most influential names in modern international architecture: Brazilian Oscar Niemeyer.
The main FGV building faces the Enseada de Botafogo cove with a shorefront bicycle path and green areas that are ideal for walks and other outdoor activities. Close to long-established neighborhoods such as Copacabana, Flamengo, Humaitá, Jardim Botânico, Urca, Glória, and Catete, as well as the downtown CBD, it is surrounded by hostels and hotels, bars, malls and stores, subway stations and bus lines, as well as office buildings housing the head offices of major Brazilian and multinational corporations.
International Accreditation
AACSB International (AACSB)

In 2018, FGV EBAPE was awarded the AACSB seal by the most important accreditation body for business schools in the US. In Brazil, only three Brazilian business schools have this seal. Through its accreditation process, the AACSB seeks to promote engagement, accelerate innovation and increase the impact on executive education. This international recognition of AACSB's specialized accreditation for business programs at the undergraduate, masters and doctoral levels reinforces the excellence of FGV EBAPE's faculty body and its state-of-the-art teaching, as well as its commitment to the continuous improvement of all programs. Being an AACSB-accredited business school, therefore, means being part of a select group of schools with the highest standards of business education and management in the world and with a network of highly qualified students.
European Foundation for Management Development (EFMD)
In 2014, FGV EBAPE was awarded the EQUIS accreditation seal by the European Quality Improvement System (EFMD), one of the most important business accreditations in the academic world. An EQUIS accreditation by the EFMD, an international body that evaluates management education institutions, represents an important international recognition of the quality of the School, and one that is only awarded to institutions that meet the most demanding international standards of teaching and research quality. In Brazil, only four institutions have this seal besides FGV EBAPE. EQUIS is awarded to universities and colleges that demonstrate a high degree of internationalization.
International Commission on Accreditation of Public Administration Education and Training (ICAPA)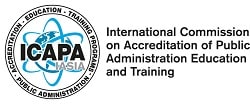 International Commission on Accreditation of Public Administration Education and Training (ICAPA) concedido ao Mestrado Profissional em Administração Pública (MAP). Este reconhecimento internacional, regido pelas normas do Conselho de Administração da International Association of Schools and Institutes of Administration (IASIA), é concedido às instituições com altíssimos padrões de excelência para a educação e formação na Administração Pública.
In addition to maintaining its EQUIS and ICAPA accreditations, the School is also working towards accreditation by the American Association of Collegiate Schools of Business (AACSB) and the Network of Schools of Public Policy, Affairs, and Administration (NASPAA).
Coordination for the Improvement of Higher Education Personnel (CAPES) Rating
MSc & PhD Program: Grade 7. The highest score for MSc & Ph.D. Programs.
Executive Master's in Business Administration (EMBA): Grade 5. | Highest score for Professional Programs.
Professional Master's in Public Administration (MPA): Grade 4. | Highest score reached by a stricto sensu program in its first assessment.
Source: University Level Staff Higher Education Coordinator.
Top Score in the National Student Performance Test (ENADE): 5
Rated as the Best Business School for the second year running, the FGV/EBAPE ranks among Brazil's top three Institutions of Higher Education, according to the General Program Ranking (IGC) disclosed on December 18, 2014, by the Ministry of Education (MEC).
Source: Ministry of Education (MEC).
Top Score for the Undergraduate Business Studies Program
Student Guide published by the Editora Abril publishing house – 2016
Locations
Rio de Janeiro
Address
Edifício Roberto Campos - R. Jorn. Orlando Dantas, 30 - Botafogo, Rio de Janeiro - RJ, 22231-010
Rio de Janeiro
,
State of Rio de Janeiro
,
Brazil
Bailrigg
Address
Lancaster University
LA1 4YW
Bailrigg
,
England
,
United Kingdom
Montreal
Address
McGill University
Rue Sherbrooke Ouest,845
H3A 0G4
Montreal
,
Quebec
,
Canada
Yokohama
Address
Yokohama National University
240-8501
Yokohama
,
Kanagawa Prefecture
,
Japan
Bengaluru
Address
Indian Institute of Management Bangalore
560051
Bengaluru
,
Karnataka
,
India
Accreditations
Programs
This school also offers: