Max the Mutt College of Animation, Art & Design
Home ›
Canada ›
Max the Mutt College of Animation, Art & Design
Preparing For Careers Where Skills and Professionalism Count
Max the Mutt College of Animation, Art, and Design provides an environment in which students are encouraged to work hard to achieve their full potential. The school guarantees small class size with serious individual instruction by highly qualified instructors who are working professionals in their fields. We believe in giving our students a solid, well-rounded education, and the encouragement to help them develop as artists. At the same time, we expect students to conduct themselves in a professional manner which includes the ability to take direction, meet deadlines, work cooperatively, and fulfill responsibilities. The development of good work habits is important in preparing for a successful career in animation, concept design, advertising, graphic design, art direction, comic books, or graphic novels.
Max the Mutt graduates are employed and in-demand. Industry representatives have told us they are impressed by the uniformly high level of quality in our graduates' work. We assist employers on a regular basis by connecting them with qualified students. We also keep in touch with our graduates and regularly inform them about job openings.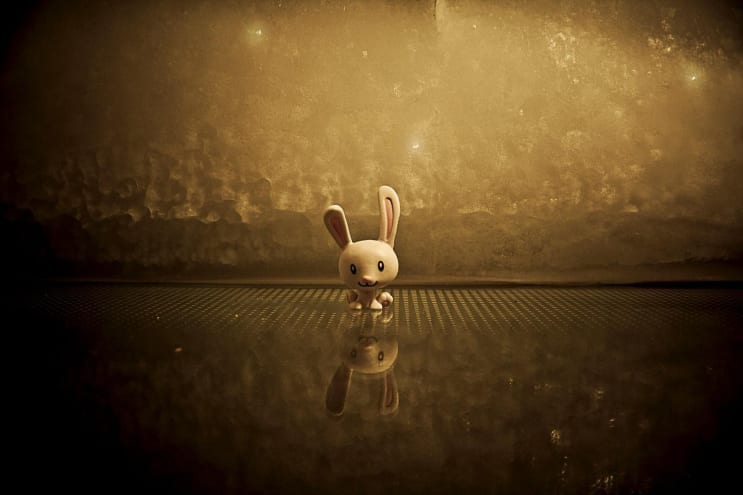 Hans Eiskonen / Unsplash
Max the Mutt Story: an interview with Maxine Schacker
This is a school founded and run by artists and animators, which began in 1996 in my studio and happened "accidentally." I painted days and taught a few evening classes. Gradually, when students asked if I knew anyone who could teach other skills such as perspective, I'd invited colleagues to teach out of my studio space. When more and more people began to ask if I knew anyone who could teach classical animation, I called Tina Seemann. We'd met when both of us were teaching at Sheridan College. In the late 1990s, they were the only game in town. There was nowhere else to turn for classical skills. She reached out to her mentor, Jim Macaulay, and we managed to figure out a way to teach classical animation within the confines of my studio. The two of us had no idea of the adventure we were embarking upon. At that time, we became the only option in Toronto for Classical Animation training.
Our mandate from the beginning was to be as affordable as possible without compromising the quality of instruction while trying to pay everyone working with us fairly. Not an easy goal. Our instructors have always been working professionals, drawn to being part of this grassroots school by their passion to share their expertise, the prospect of small classes, motivated students and an environment that respects their input.
As more studio courses were offered and more artists and animation people joined us, we responded to requests, and ended up with a full animation program! Nelvana and the CBC both paid for employees to upgrade skills taking classes with us. As we gradually turned into a school, we started expanding into other spaces in our original building, 96 Spadina Avenue. We were scattered, with studios on the 9th and 3rd floors, and we needed to find a space that would be entirely ours and unified. At that point we offered no computer training- we were a classical animation school with one of the best basic traditional art skills programs available. We eventually applied to become a Registered Career College and our application was approved.
When we moved to 952 Queen Street West, we added computer courses to the curriculum. We also added 2 new programs, the first Illustration for Sequential Arts, and then the Concept Art for Animation & Video Games. Both diplomas were developed both in response to student interest and the amazing realization that in-depth education and training for these important careers are difficult to find in Canada.
Our goal is, and always has been, to create and maintain a vibrant, ethical community dedicated to passing on skills to upcoming generations.
We still have the mandate to be available to talent and are now able to offer limited bursaries, more scholarships, (including funds from the Bradley Mark Johnston Scholarship Foundation and our own loan program) to qualified students, i.e. those who have financial need, talent, and a professional attitude.
We definitely want to be able to pay everyone who works for us fairly, including ourselves, but the goal has always been the community. We never paid ourselves better than the people we work with.
The sense of community and shared passion for the arts we're involved with has drawn numerous first-rate artists to Max The Mutt, some born and trained Canada, and many born and educated abroad. The diversity in our backgrounds and education enriches our community: we share ideas and resources.
We've benefited from our openness to suggestions from these first-rate professionals, and from others in these fields, both in Canada and abroad, who've offered to help us when we were designing and redesigning curriculum.
We are now in the wonderful position of hiring graduates of MTM who are now successful professionals and are happy to return to teach the upcoming generations.
We believe in taking the work seriously, not ourselves. Humility and respect are the first requirements for growth, and for a happy creative, productive, environment. We seek students and faculty who share these values.
Every school creates a culture, and no school is the right place for everyone. We seek kindred spirits who have goals that are well served by this kind of school.
Please note
Max the Mutt is registered as a Private Career College under the Private Career Colleges Act, 2005 with the Ontario Ministry of Advanced Education and Skills Development. Our Registration number is 101408. Since we do not administer OSAP, we do not have a corresponding four-digit code. ESDC no longer lists registered PCCs online, however, there is a letter that confirms our registration.
Locations
Toronto
Address
Danforth Avenue,2944
M4C 1M5
Toronto
,
Ontario
,
Canada
Programs
This school also offers: