Gulf Air Academy has been established based on extensive expert studies from around the world, analyzing the aviation industry, figuring out its difficulties & needs, finding solutions, especially for foreign students so they can focus on their studies & combining them all under one roof.
Thinking thoroughly of all the challenges that the industry and students are facing, we have found the perfect way to eliminate issues and bring the pilot`s training to a new level, making a positive change and impact on the future of student pilots.
Combining expertise and crew from more than 7 countries around the world, Gulf Air Academy has an adaptive multinational atmosphere and crew & using state-of-the-art teaching technologies & methods all of which are currently used in modern airlines around the globe.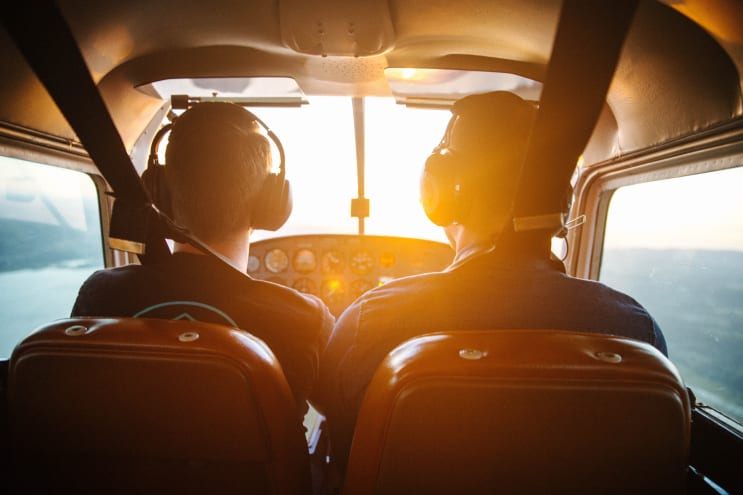 Focus on Your Future, We Do the Rest!
The Service
In Gulf Air Academy, we believe that the students of aviation in most cases are faced with a lot of challenges, all at once along with their studies, which takes their focus away from studies, reduces the productivity, quality & comprehension of training.
With a crew from 7 different countries and counting, We understand that relocating to a new place is difficult, and for that same reason, we have made it one of our priorities to provide the students "especially foreigners" with every bit of detailed support they will need to settle, build a future yet still feel like home.
Therefore Gulf Air Academy has built a full environment & plan that will take away any distraction, even the smallest details, and have the student putting all his attention on one thing only, Future!
All the support needed for students to settle down
Providing fully furnished accommodation
Full support in preparing and issuing all documents (Resident Permit – Airport access Permit – Social Security Number)
Full English, Arabic & other languages support
English Language Courses
With our multinational crew, we understand the cultural difference & provide guidance for international students
Courses tailored & adapted according to the student needs & EASA regulations
Taking Standards to a New Level
There is No Limit When It Comes to Creativity!
Advanced training methods & materials, State-of-the-art facilities, Professional crew, and staff, altogether will provide our students with the highest standards available in the aviation training industry, and a lot more!
Modern facilities equipped with state-of-the-art training materials.
Fully electronic library & studying material accessible from anywhere.
On-site Flight Simulator is accessible to all students all-day.
(Best in Industry) Modern studying material, ebooks, question banks & revision notes.
The Weather
Weather is one of the main factors affecting aviation, but this is not an issue in Greece! With its fine weather, we fly 365 days a year, making it safer for our students to continue their training while assuring that they are on track and not forced to delay flights due to bad weather.
Flight training schedule on time, no delays
Easier & safer to conduct training for students
Attractions & Social life
70 Meters from the sea with many attractions surrounding the area, Gulf Air Academy made sure to provide the best social life for its students too, here are some of the many activities within close proximity.
Beach with Beach Side Coffee Shops
Malls
Sailing
Restaurants and International cuisines
Shopping District with all major brands
Tennis Court
Horse Riding
Golf Course
Bowling Alley
Ice Rink
Cinema
Go-cart tracks
Virtual Reality Experiences
Historical sightseeing (The Acropolis is a 10-minute drive away)
And many more attractions available in the area.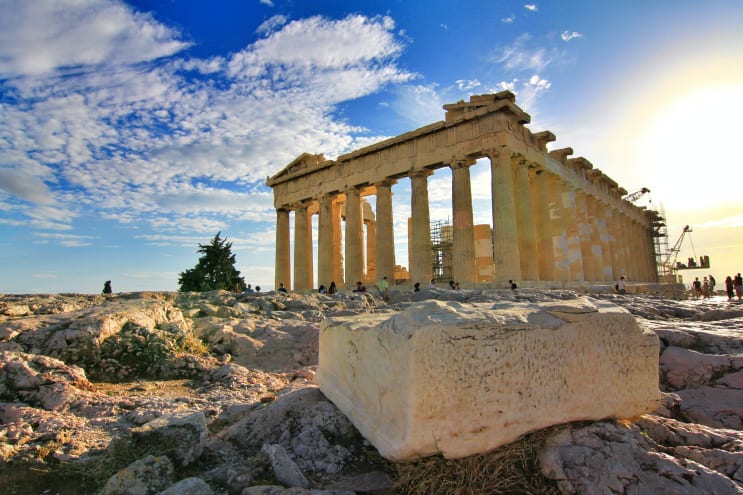 Our Location
Located in one of the best districts in Athens, Gulf Air academy is the only academy with its headquarters & operation in Athens providing quality experience, premises, and ease of life for our students.
2km from the HCAA Hellenic Civil Aviation Authority (The student pilot examination center)
4km from the Embassy District and all governmental important bodies such as (Residents permit offices & tax offices etc.)
4km from the EASA medical certificate center (Pilots Medical)
Athens International Airport
5 Stars Hotel in District
Within access to all aviation-related shops and stores providing all needed aviation material
All public & personal services needed are in the same area (All types of shops)
Locations
Athens
Address
Leoforos Posidonos,13
174 55
Athens
,
Central Athens
,
Greece
Programs
This school also offers: