Read more on the school's website
For more than 150 years, the Politecnico di Torino has been one of the most prestigious public institutions at both the International and the Italian levels concerning education, research, technological transfer and services in all sectors of architecture and engineering.
The Politecnico di Torino was founded in 1859 as Scuola di Applicazione per gli Ingegneri (Technical School for Engineers), and it became Regio Politecnico di Torino in 1906. A long history, which bore out the University as a reference point for education and research in Italy and in Europe, a Research University of international level which attracts students from more than 100 countries and which activates about 800 collaborations per year with industries, public institutions, and local organizations.
The attention to theoretical and applied research, the knowledge and development of cutting edge technologies, the concreteness and realism concerning the management of a manufacturing process or the organization of a service, the care of functionality without ignoring design, the analysis and proposition of solutions to the challenges of the society of today in order to plan a sustainable future: graduates from the Politecnico di Torino receive an education that goes far beyond technical knowledge. They are able to manage the interdisciplinary nature of the scientific world of today without forgetting social, ethical, economic and environmental implications.
Excellent results in education and research fields, positive judgments from students, education processes of quality and the ability in winning national and European grants brought the Politecnico di Torino to an excellent place in the assessment drawn up by the Italian Ministry of Education, Universities, and Research (MIUR): since 2010, when the MIUR began to award the public funding of the Fondo di Finanziamento Ordinario according to a table on Universities performances, the Politecnico has always been the first University in Italy. A positioning proved by the good results of the University at the European level.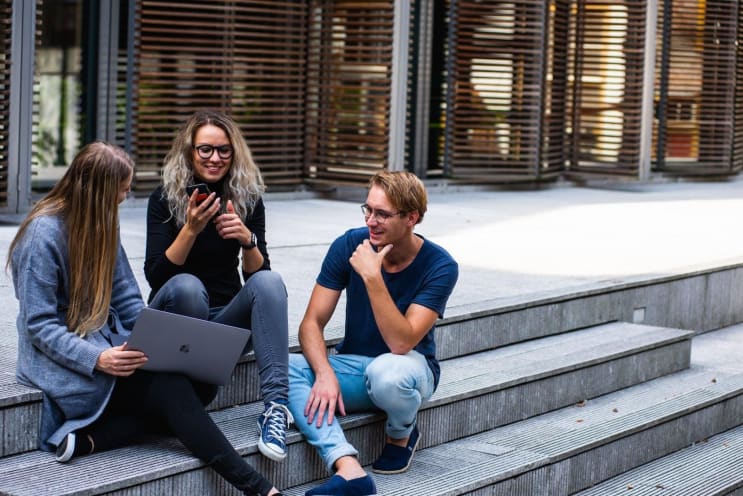 Buro Millennial / Pexels
Values
Who we are
As a Technical University, Politecnico di Torino intends to reaffirm the guiding principles set forth in its Statute by:
pursuing the goal of contributing to the socio-economic development of its territory and Country;
educating competent and responsible professionals;
contributing to the growth of knowledge and innovation;
disseminating their research results to the production system;
sharing the culture they have generated with society as a whole.
What we share: our values
Politecnico di Torino intends to assert a set of values inherited from the previous generations:
Its role of public University which serves our country with an open, inclusive, democratic and liberal approach;
Its constant commitment to working with rigor and integrity, not as an end in itself, but aiming to achieve tangible ad effective results in all fields of action;
Its openness to cooperate with other universities, society, the world of business and the institutions at a local and international level, always with a strong motivation towards integration and inclusion;
as well as to embrace new values such as:
a spirit of initiative to play an effective role in supporting and fostering such a broad perspective of a social, economic and technological sustainable development;
a farsighted perspective towards the future: every single action should be oriented to improve the quality of life both at a local and global level, reduce inequalities, build social responsibility towards future generations.
Vision
Politecnico di Torino is an academic community committed to generating and sharing "polytechnical knowledge" for effective and sustainable development of society at a global, national and international level.
Being an academic community implies:
valorizing our people, who all commit themselves to work individually and collectively in a rigorous way; fostering the development of diverse and constant interactions among them
encouraging a growing openness towards the interaction with other communities and organizations: Italian and foreign universities and research centers, the alumni community, firms from any industry sector and size, spin-offs and start-ups, public and private institutions, as well as the various components of the civil society.
Putting the generation and sharing of "polytechnical knowledge" at the heart of our policies implies:
working in the complex cultural scenario which is nurtured by scientific, engineering, architecture, planning and design disciplines, blending them together and with human and social sciences with a design perspective;
promoting an effective and virtuous development at a political, economic, social and environmental level.
Putting the generation and sharing of "polytechnical knowledge" at the heart of our policies also implies:
assuring and improving the effectiveness of the processes that enable the three University missions;
adapting these processes to the current rapid pace of change.
Locations
Turin
Address
Corso Duca degli Abruzzi,24
10129
Turin
,
Piedmont
,
Italy
Programs
This school also offers: