Message from the President
As a distinguished academic institution, Philadelphia University commits itself to become a full partner in the development of both Jordanian society and other societies at the regional and global levels. The role of science, technology, information, and means of communication is becoming absolutely vital to the well-being of humanity. In the coming few years, this role is bound to become a decisive engine of growth. Relevant high–quality education, supported by problem-oriented, inter-disciplinary and inter-institutional research, is the only means of leading any society to become an active partner in the development of human civilization.
The speed of globalization and the collapse of cultural and economic barriers require modern education, e-learning and interactive systems rooted in democratic interaction, human rights, complete freedom of thought and greater creativity by the younger sectors of society.
As the rapid development of knowledge, science, and technology could widen the cultural divide between generations and society, modern approaches to education and lifelong interactive learning will become indispensable in alleviating effects of this trend.
Carrying a revered name, with deep roots in history, of a major city of the Decapolis on the King's Road linking old civilizations, Philadelphia is committed to moving forward along the information highway through the twin engines of quality and modernity. It hopes to make a strong bond between knowledge, learning and modern civilization.
The keynote here is the provision of proper, fast-developing and morally informed education. Young men and women are the vehicles that launch societies into a future propelled by quality education to prosperity and innovation. Philadelphia University and its sister institutions will be instrumental in bringing this about.
President
Prof. Mutaz Sheikh Salem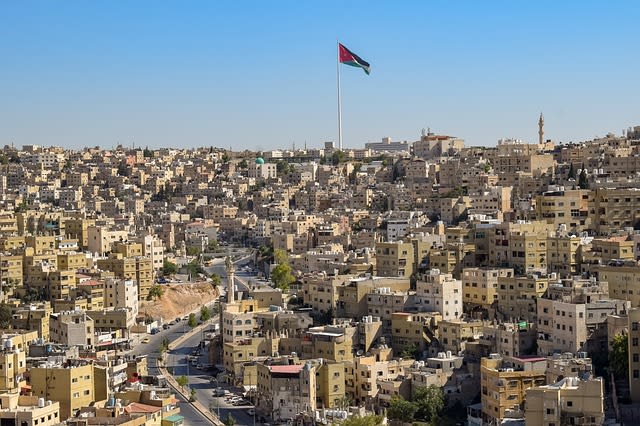 Vision, Mission, and Values
Vision
To be one of the most highly recognized Jordanian University well-known educational conglomerates in Jordan in the spheres of teaching and learning, research, and community services according to international standards.
Mission
PU strives to:
Prepare graduates who are well-equipped with knowledge, skills, and values and who are highly motivated to lifelong learning and capable of fulfilling contemporary requirements.
Foster academic research and graduate studies and support innovation plans.
Establish a productive partnership with the local community.
Values
Fairness: Dealing fairly with all and respecting individual's value, dignity and legitimate freedom.
Transparency: Dealing clearly in all University procedures with students, academic and administrative staff.
Integrity: Full compliance with professional morals and ethics.
Belongingness: Having a sense of responsibility toward the University, local community, and nation.
Co-operation: Group work among all University staff and students in all University procedures.
Innovation: Accommodating innovative ideas and solutions in teaching and learning as well as academic research fields.
Professionalism: The ability to demonstrate knowledge, skills, and capability in disciplines.
Name and Significance
The name "Philadelphia" is derived from the cultural heritage of Jordan. It is the former name of Amman, given to it by Ptolemaeus Philadelphus in the year 285 B.C. This phase of the history of Jordan is captured in the Hellenistic columns in the university's logo. The flag places the logo on a white background. Philadelphia Private University was established in 1989 as a national higher educational institution. The university is located 20 km to the north of Amman, on the road to Jerash. Philadelphia University has eight faculties and a student body of more than six thousand students. Its academic staff consists of over 300 faculty members, who hold degrees from a wide range of distinguished universities.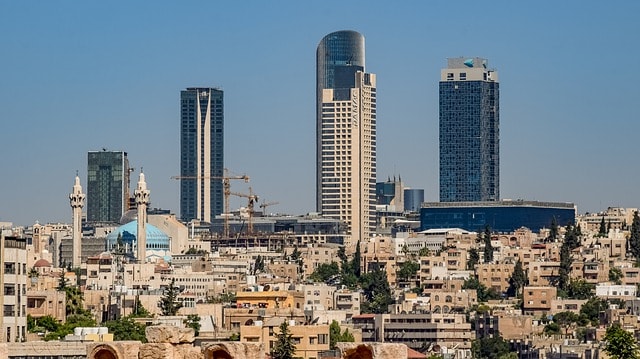 Locations
Amman
Address
Jarash Road
Located 20-KM out of Amman
Amman Jordan
Amman
,
Amman Governorate
,
Jordan
Programs
Currently no programs to display
Please refine search above, check out our popular categories below or perform a keyword search.
... or simply by choosing your degree: