Art education in Gzhel underwent a long process of formation and development; from the opening in 1899 of the Drawing Course at the Stroganov School of Art and Industry in Rechitsy School District to Gzhel State University – formed after the reorganization of the existing Institute in 2015.
Nowadays, Gzhel State University (GSU) appears as a dynamically developing educational center, whose institutional body includes 50 educational and scientific subunits. According to the results of the last monitoring of higher professional education institutions, conducted by the Ministry of Education and Science, our University was, by all adopted criteria, recognized as effective.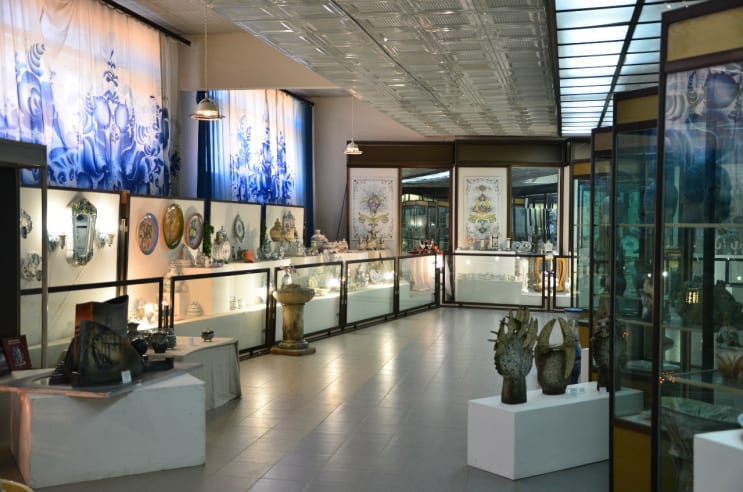 Educational and scientific activities
The institutional body of Gzhel State University (GSU) is constituted of 2 Institute (Institute of Fine Art and Design and Institute of social and humanitarian education), Research laboratories, Centre for Supplementary Education, Training and Production Workshops, Data Processing Centre, Scientific Library, Museum, Sports club, Main Hall, Refectory, Student Canteen, 3 Campus.
Highly qualified lecturers conduct the educational process; 91, 5 % of the Faculty Staff possesses scientific degrees and titles. The Faculty Staff of the University consists of 71 lecturers, out of which 13 Doctors of Science, 46 with Ph.D. degrees, 6 Honoured Artists of Russian Federation, 6 members of artistic organizations and unions, etc.
At present time, the continuous education system College-University is implemented at the GSU. It consists of 14 professional College-level programs and 32 higher, University-level, programs. Graduates receive a state-recognized degree.
Important events concerning scientific and creative activities at the University include the yearly international festival "Artistic Ceramics", international scientific and practical conference "Science. Education. Culture", an interregional seminar dedicated to problems and perspectives of artistic and industrial education development, within the framework of the All-Russian exhibition "Ladya".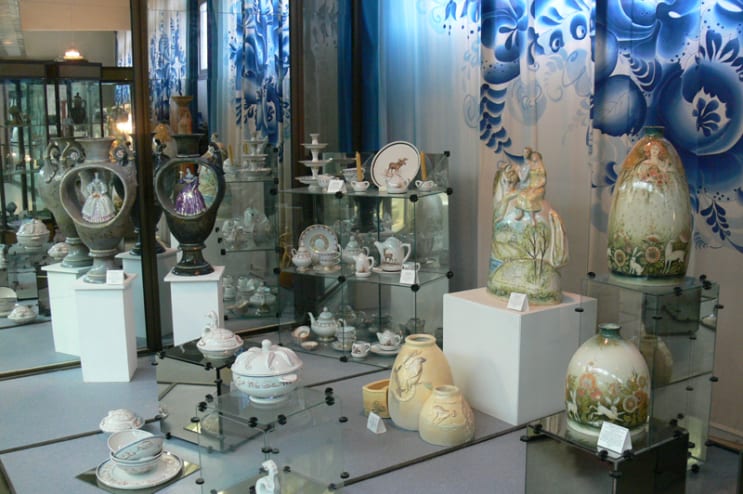 International activity
Gzhel State University actively develops international, cultural, and educational contacts with countries of Latin America, Europe, Africa, and Asia. The university has signed 26 cooperation agreements with 12 countries. GSU became in 2020 a member of the international network of art universities.
Each year is organized a student semester exchange with universities in Belarus, Kazakhstan, and Uzbekistan. The University has 270 students from 18 countries.
Within the University 4 International Clubs exist: Club of Franco-Russian Friendship – "Amitie", Club of German-Russian Friendship – "Freundschaft", Club of Friendship with Countries of Latin America – "Amigos", English Language Club – "Friendship". Students and Faculty Staff engaged in the activities of Clubs regularly attend concerts and theatricals, visit exhibitions and other foreign-language based cultural events.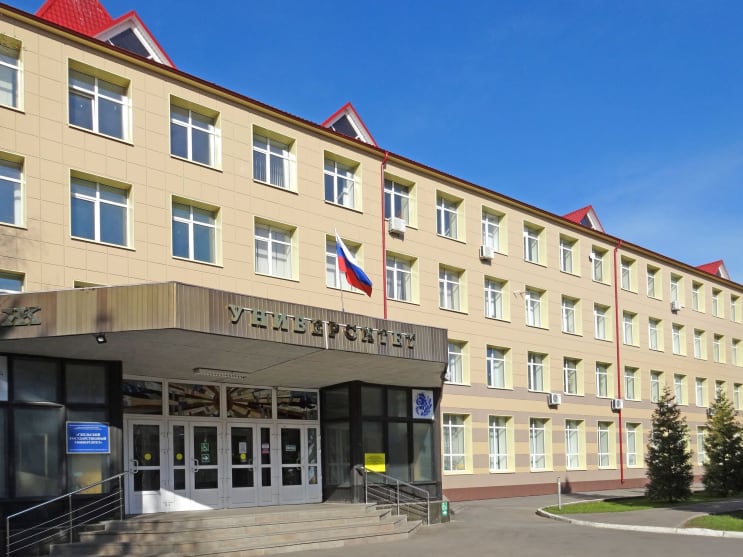 Extracurricular Activities
As the strategic aim of educational activities realized at GSU, we see the provision of optimal conditions for the formation and development, in each student, of personal traits, characteristic for the future specialist in possession of general cultural competences, civic responsibility, and qualities of a leader, capability for professional, intellectual and social creative work.
The existence in GSU of unique educational space, our legacy and tradition, determine the character of our educational activity.
GSU students regularly and successfully participate in different projects like the All-Russian Artistic Exposition "Young Russian Artists", Exhibition-fair of Folk Art and Crafts "Ladya" (Shallot), Moscow Interuniversity Festival "Sails of Hope", Contest of Patriotic Programs "Victory for the Future", regional photo contests "Catch the Moment", the competition of young poets "Awakening", All-Russian contest "Russian Artisans Glory", International Exhibition-contest of Contemporary Art "Russian Art Week", International Design Contest "Golden Line", and many more.
Many students of GSU are actively engaged in the study of educational programs within the Interuniversity School "Ascent", they take part in projects of the Volunteers Club, Sports Club, Journalism Club, dance studio "Gloriya", student theatre "STEP", vocal studio "Constellation", and develop the "KVN" movement.
Every year active students participate in the work of All-Russian camps like "Stairway", "Perspective", "Leader of the XXI Century", "XXI Century Sport", "Creative Leader Phaestos", in the educational forum "Seliger", and others.
Different sports sections function within the Sports Club; namely - the badminton, volleyball, basketball, Ping-Pong, general physical training, mini-football, tourism, equestrian sport, swimming, Sambo, and judo sections.
Different and various sport events are organized and supported by the GSU: University Spartakiada, District and Regional contests in badminton, football, and other sports, in which our teams successfully compete and regularly win.
The infrastructure of the higher educational institutions includes academic and economic buildings, 3 hostels, the canteen, the sports ground. The territory of the campus is fenced with a fence.
The academic building is equipped with 30 classrooms for lectures and practical lessons, 6 computer classrooms with modern computers, multimedia and peripheral equipment, big learning and practice workshops, 9 workshops on artistic wood carving and glass, 14 specialized rooms for painting, drawing, sculpture, design, the museum of Applied and Decorative Arts, there is a buffet bar, a medical center, a library, an assembly hall, and a gym.
The reading room is equipped with modern computers with Internet access and access to the electronic library system. Students have the opportunity to use it for individual work.
On the territory of the campus, there are two comfortable Hostels. There is a water plumbing, a washing machine, a refrigerator, a television, a microwave, an iron, and unlimited access to the Internet in the rooms of the Hostel. The cost of a hostel is 2200 rubles per month.
Locations
Turygino
Address
140155
Turygino
,
Moscow Oblast
,
Russia
Programs
This school also offers: