Investing in You!

Contech invests in you by offering degree programs, skills and job opportunities for the careers of software based economy of tomorrow.
Advance in Your Career
Succeed Now and Pay Later

In Contech, we are transparent. We want to invest in you and reveal the best version of you. Start your career with a small fee upfront and pay the tuition when you land a high-paying job—if you don't, you don't have to pay. It's that simple. So this is how we support our students.

Become a digital nomad

Contech promises its students to provide with leveraging technology to be able to work from anywhere in the world, experience different cultures, furnished with core personal competencies not only for your studies but for your personal and professional life.

4 giant tech cities

Contech Nomad Students take advantage of living and learning in four different world cities, San Francisco, New York, Berlin & Singapore (and vacation in Bali). Every 3 months, Nomad Students travel to the next location with their classmates, stay in Contech Houses, meet with local tech communities and of course engage with local employers.

Project-based learning

We are against passive lessons where you are awaiting for information poured to your head. With the challenging projects, you will bring up your best parts of your previous experiences and connecting them with your project to cultivate into those inspiring and unique.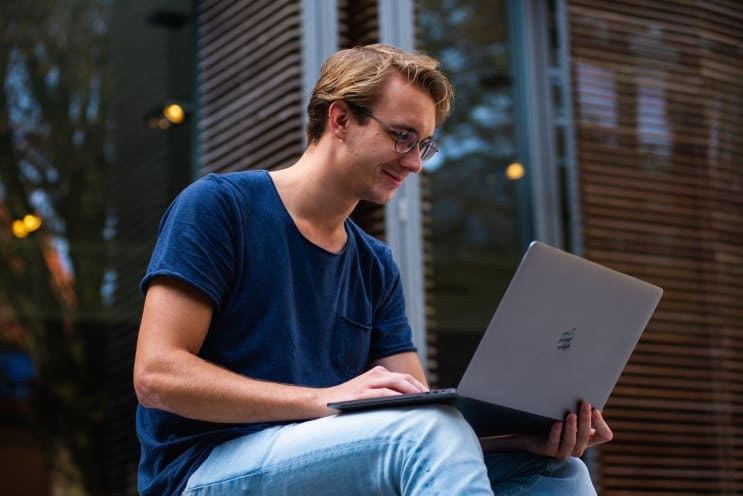 Buro Millennial / Pexels
Challenging the Traditional Learning System
Our approach is to present you with inspiring challenges that spark your imagination, while at the same time showing you what you need to accomplish these challenges.
Skill development

A Contech Student someone who possesses excellent skills and deep knowledge in their field of expertise, and who is also eager to explore the as-yet-unknown possibilities of the digital transformation our society is experiencing.

Digital learning

Our approach tears up the rulebook by identifying those reproducing facts for an exam is not what's needed in today's fast-moving economy. Instead, we offer a 360-degree digital learning experience – embedding knowledge and understanding in a practical environment.

Hackathons

Learning by rote does not keep you up to speed with technological developments. Practical workshops keep you learning in a community – bouncing ideas off fellow students and learning organically.

Mentoring

Our teaching staff does not think of themselves as the ones who possess valuable knowledge that they want to simply pass on to you. Instead, they focus on enabling you to have meaningful, first-hand experiences – empowering you to master challenging projects with the ability to think creatively, collaborate and communicate effectively.
Startup Stock Photos / Pexels
Developing the Skilled Workforce
The founding team behind Contech has been in the education and talent development industry since 2005 providing access to education over 45,000 students globally. By the time 2014, the skill gap in the technology field was so big that all of our employers' network was looking for talents in the newly founded fields were disappointed that the academic landscape focuses on the never-changing basic principles of Computer Science, instead of the exciting new possibilities of the internet and its opportunities.
Today's complex, global economy requires a skilled workforce that can leverage technology to fuel success. Contech's robust suite of programs includes all the fundamental pillars of innovation to give individuals and teams several options for growth and development. We offer programs in artificial intelligence, data science, digital marketing as well as cloud computing, deep learning, product management, digital design and software development, programs that space our digital economy today. Students can choose from a range of formats and modalities to help them best achieve their goals, including full-time, part-time, on campus, and online.
Constructing a Vast Global Network
We have 4 campuses in the best tech hubs around the world yet 2 more campuses will be available in 2020. We constantly enlarging our employer network of which consists of 32 tech partners. Contech's global presence, tech network, and hiring partners are three of our biggest assets. In addition to programs designed exclusively to meet employer needs, we foster a pipeline of industry professionals who serve as instructors, mentors, and coaches. This thriving professional network helps our recent graduates find jobs and make connections, setting them up for success on the job, and in life.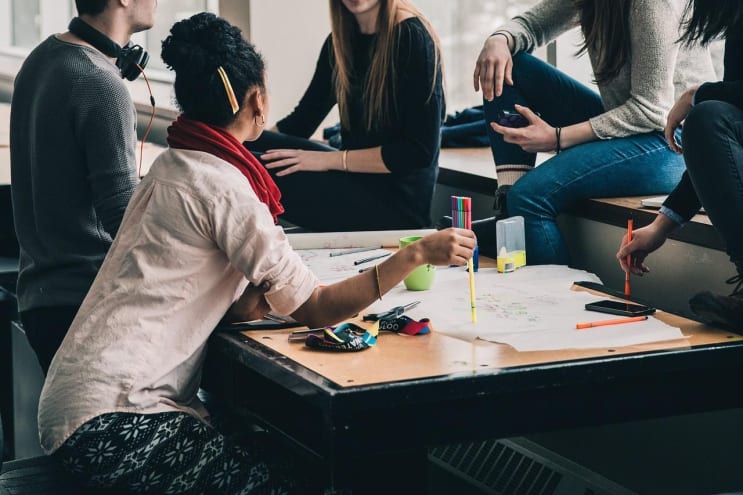 StockSnap / Pixabay
We Adapt to the Market
| | |
| --- | --- |
| Dynamic fields like data science and artificial intelligence evolve in real-time, and we continuously pilot, launch, and sunset programs to respond to market demand and the evolution of tools and techniques. Our world-class team of instructional designers, subject matter experts, and education product managers continuously refresh our content to ensure relevancy. By leveraging data, feedback, and insights from our proprietary assessments, we produce coursework that results in maximum impact on the job. | Deep employer relationships have always been an essential part of Contech's DNA. Roughly half of our students are funded by employers who want their employees trained by our experts, and our curricula are guided by industry needs. We've helped dozens of Fortune 100 companies — and hundreds of other businesses worldwide — to assess and train their talent, on-site, online, or at our campuses. |
Licensing & Accreditations
Contemporary Technology University is in the process of obtaining full institutional approval to operate as a private degree-granting institution by the California Bureau for Private Postsecondary Education. Full institutional approval is the highest status awarded by the State of California. Such approval indicates compliance with minimum state standards and does not imply any endorsement or recommendation by the state or by the Bureau.
Backed by the Academic Community
Our academic council provides us with the latest insights into our field's research, a strong tie to the scientific community, and decades of experience in creating meaningful learning environments. They help us identify those professors, researchers, and lecturers who share our drive for excellence, our common mission, and support our educational approach.
Locations
Palo Alto
Address
2100 Geng Road, Suite 210
94303
Palo Alto
,
California
,
USA
Programs
This school also offers: