From its beginnings as a private business college nearly a century and a half ago, Rider University has consistently thrived as a home for students seeking a timely, relevant and thorough curriculum and an environment to satisfy their intellectual curiosity.
Founded in 1865 as Trenton Business College, the institution was established to train leaders in the booming, industrialized post-Civil War economy. While Rider still produces some of today's leading business executives, it has evolved into a mid-size, highly residential comprehensive university with a diverse campus community and vibrant undergraduate and graduate programs in the arts, sciences, music, fine and performing arts, education, counseling, and leadership. In summer 2017, the University offered its first doctoral program, the Ed.D. in Educational Leadership.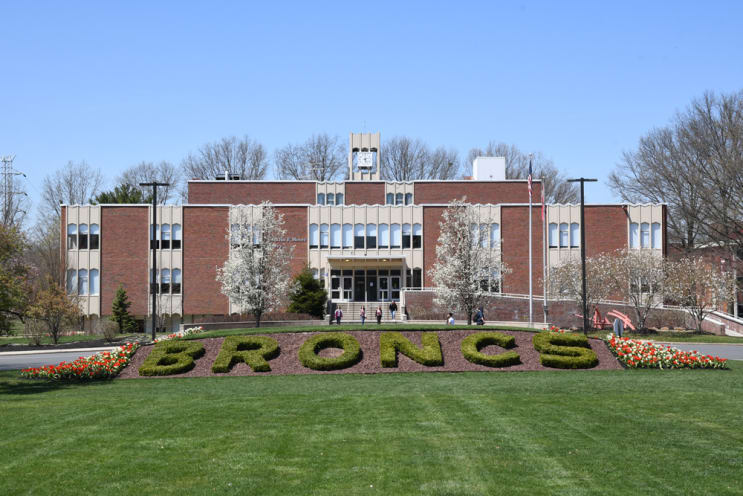 Gradually growing in size and scope through the first half of the 20th century, Rider began its move to a more spacious, suburban campus in 1959, when the first offices and classes moved to a 280-acre tract of land on Route 206 in Lawrence Township, N.J. Rider merged with Westminster Choir College in 1992, establishing a campus in Princeton, N.J., and achieved university status in 1994. The University is home to five academic units that include the Norm Brodsky College of Business, College of Liberal Arts and Sciences, College of Education and Human Services, Westminster College of the Arts, and the College of Continuing Studies.
Mission Statement and the Rider Promise
Rider University welcomes students from throughout the region, across the nation, and around the world who seek to be challenged and supported as active members of our inclusive and vibrant living and learning community. Committed to student growth, transformation and leadership, we connect rigorous academic, artistic and professional programs of study with a rich array of learning experiences that engage students inside and outside the classroom. We prepare graduates to thrive professionally and to be lifelong independent learners and responsible citizens who embrace diversity, support the common good, and contribute meaningfully to the changing world in which they live and work.
Our students, alumni, faculty, staff, and administrators live the Rider PROMISE by being forever:
Prepared to contribute meaningfully to the changing world in which they live and work
Respectful of all people, rights, freedoms, and individual differences
Open to a life of independent learning
Motivated to be responsible citizens who support the common good
Innovative, creative and resourceful
Skilled and thriving professionals, educators, artists and performers
Engaged in their communities as leaders and role models
The Rider PROMISE is offered as a representation of the mission. It is inspired by our recent 150th anniversary which embraced the tagline, Fulfilling the Promise. This tagline was, in turn, inspired by Andrew J. Rider himself as discussed in the history books written by Dr. Walter A. Brower '48, former Dean of the School of Education. Andrew J. Rider declared in 1883 that Rider's future was full of promise. The Rider PROMISE is offered as part of the mission in response to student feedback this past spring that we try to represent the mission in a visual or graphic way.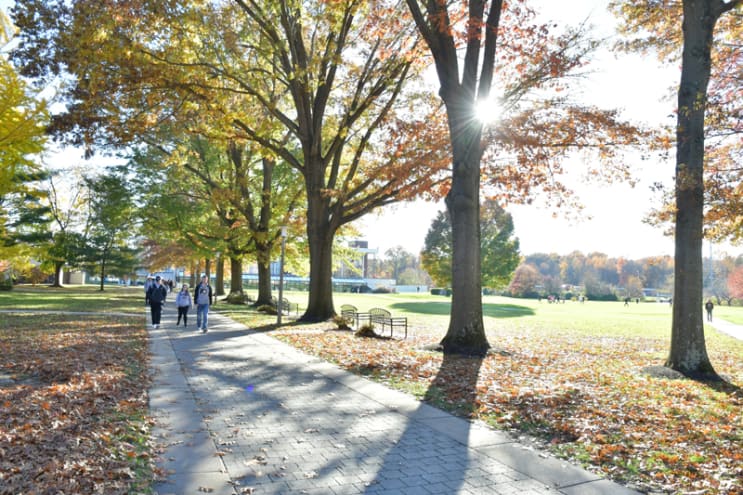 Vision
Rider University will be a premier, forward-looking university known for its Engaged Learning Program that, together with dynamic academic programs, enriching co-curricular experiences and a vibrant living and learning community, challenges students, excites their imaginations and instills in them excellence in thought and action, preparing them for highly engaged and fulfilling professional and personal lives.
Academic Programs
71 undergraduate and 28 graduate degree programs in business administration, education, liberal arts, sciences, music, fine and performing arts, counseling, human services and leadership; and 27 undergraduate and graduate certifications.
Faculty
248 full-time faculty.
Student to faculty ratio: 12 to 1.
99% of full-time faculty hold a doctorate or the highest degree in their field.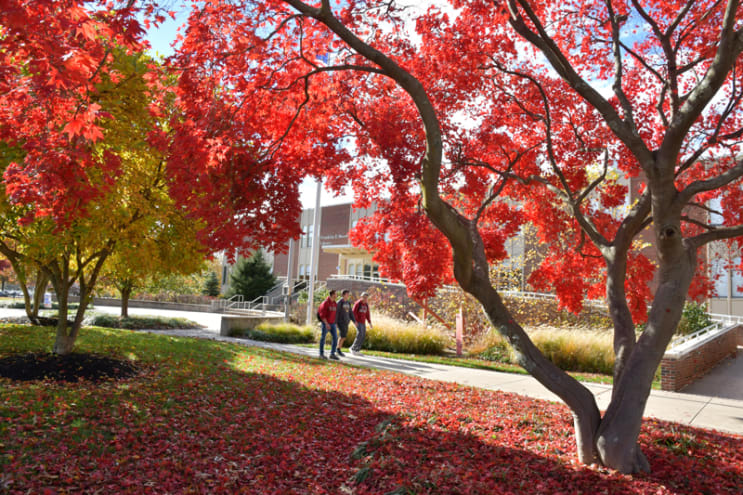 Academic Distinction
U.S. News & World Report ranks Rider in the top tier of northern regional universities offering master's degrees.
Princeton Review ranks Rider as "A Best 380 College."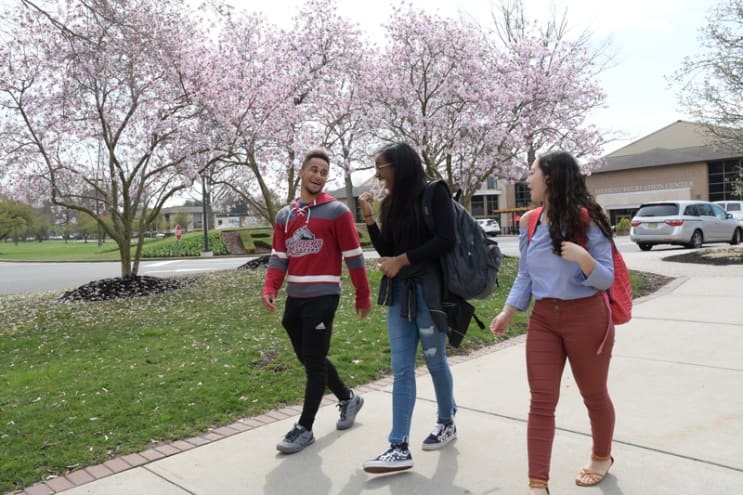 Student Life
Nearly 4,100 undergraduate and 1050 graduate students representing 85 countries, 41 states, and 2 US territories.
Honors
Baccalaureate Honors, Business Honors, and Departmental Honors programs
Sports
20 (10 men's and 10 women's) National Collegiate Athletic Association (NCAA) Division I teams; member of the Metro Atlantic Athletic Conference (MAAC), Eastern Wrestling League (EWL) and Eastern College Athletic Conference (ECAC); and active club and intramural sports programs.
Accreditations
Rider is regionally accredited by the Middle States Commission on Higher Education and holds specialized accreditation with the Association to Advance Collegiate Schools of Business (AACSB), the National Council for the Accreditation of Teacher Education (NCATE), the National Association of Schools of Music (NASM), the Council for Accreditation of Counseling and Related Education Programs (CACREP), the National Accreditation of School Psychologists (NASP), and the Commission on Collegiate Nursing Education (CCNE). Rider is also on the approved list of the American Association of University Women and the American Chemical Society.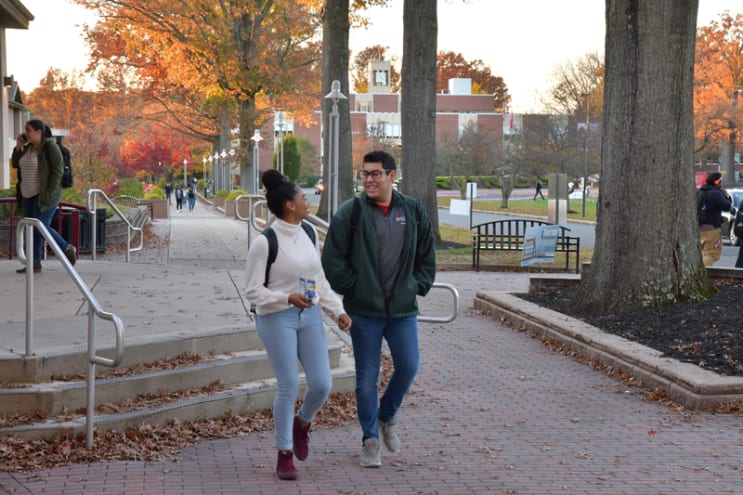 Location and Campus Facilities
The Lawrenceville campus in New Jersey is within easy driving distance of both Philadelphia and New York City. Rider's 280-acre Lawrenceville Campus has forty-three buildings, athletic fields, tennis courts, an indoor swimming pool and a lake with over 20 residence halls equipped with voice, video and data service.
Moore Library is home to more than 451,000 print volumes, 661,000 microforms, access to more than 51,000 periodical titles in a mix of print and electronic formats, and a wide variety of electronic research tools.
Locations
Lawrence Township
Address
Lawrenceville Road,2083
08648
Lawrence Township
,
New Jersey
,
USA
Programs
This school also offers: