About Us
Whittier College: Living and Learning in True Community
Our long academic tradition aims to foster in students an appreciation for the complexities of the modern world and workplace while never losing sight of the importance of social responsibility.
Whittier is a place where students become actively involved in the local community as they explore their role in the global community, too. Our residential nature is a key component in defining who we are, as students and professors live and learn in close proximity to one another, fostering an atmosphere where knowledge can be pursued 24/7. This is a community where individuality is valued, tolerance is cherished, and the things that make each of us unique are seen as invaluable tools in seeking greater knowledge and understanding.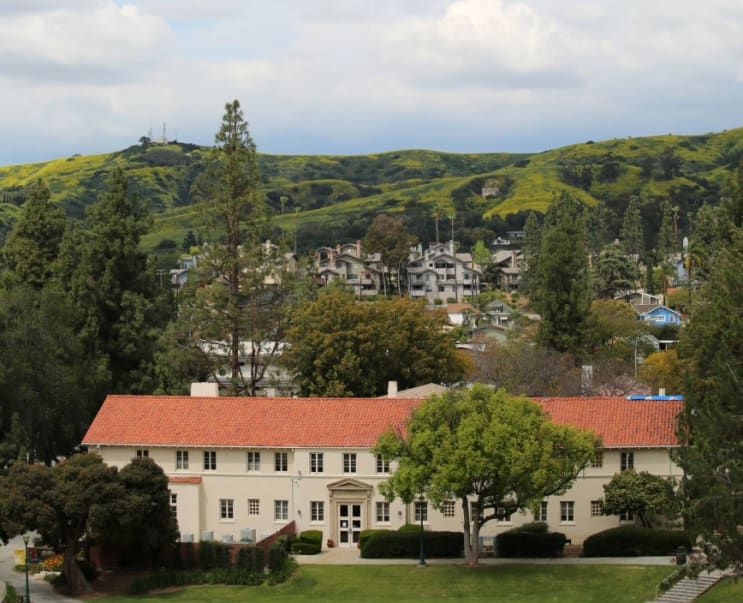 Our Mission
Whittier College is a residential four-year liberal arts institution that prepares students from diverse backgrounds to excel in a complex global society. Through challenging, interactive courses, taught by accomplished professors, students learn to make connections across disciplines, understand cultural perspectives, and integrate learning with practical application. Inspired by a Quaker heritage, the Whittier education equips students to be active citizens and effective communicators who embrace diversity and act with integrity.
Facts & Figures
Founded by members of the Religious Society of Friends in 1887 and named in honor of the Quaker poet and abolitionist John Greenleaf Whittier, Whittier College continues to honor its Quaker heritage through a commitment to community, diversity and finding common ground with people the world over. The College, however, has been secular since the 1940s.
The school mascot, Johnny Poet, carries a big pen (it's mightier than the sword, after all) and appears on numerous lists of the most unique mascots in America.
Whittier College is one of a very few colleges or universities to have graduated a U.S. President: Richard M. Nixon '34. Richard Nixon served as student body president, co-founded the Orthogonian Society, and was an excellent debater.
The College offers one graduate degree: a master's degree in education through Whittier College
Whittier has 1,700 students
All courses at Whittier are taught by faculty, not teaching assistants. The student-faculty ratio is 12 to 1, making familiarity and mentorship possible.
Whittier offers students a choice of 32 majors and a variety of minors and program options.
Students of color constitute about 69% of the College's student body, making Whittier one of the most diverse liberal arts colleges in the country.
Whittier College faculty are respected experts in their fields. Among the ranks are a Grammy winner, a Pushcart Prize in Poetry winner, several Fulbright Award winners, National Science Foundation, National Institutes of Health, and National Endowment for the Humanities grantees.
Whittier fields 22 Poet teams in NCAA Division III intercollegiate athletics: 11 men's teams and 11 women's. Approximately 30% of Whittier's students play on one or more teams.
Over 50% of the student body is involved in one of the more than 90 registered student organizations on campus.
Several graduates of the Whittier athletic program have gone on to professional careers as coaches or athletes for the National Football League, Major League Baseball, and Major League Lacrosse, among others.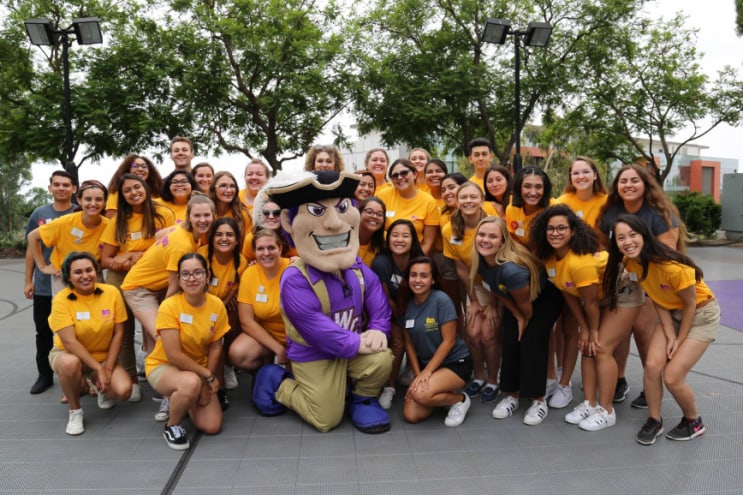 WASC Accreditation
Institutional Accreditation from the Western Association of Schools and Colleges (WASC) assures the college community, general public, and local organizations that Whittier College is in compliance with federal standards.
WASC is one of six official academic bodies in the United States that is charged with the accreditation of Whittier College.
At Whittier, an accredited institution, assessment and reflection are critical components to continuing and reinforcing our mission as an institution of higher education.
Our theme-based approach to our 4 C's (Community, Culture, Connections, and Communication) represents an on-going project that engages the community in setting goals and evaluating our progress and accountability towards them.
WASC accreditation is also an opportunity for Whittier College to demonstrate the involvement of stakeholders from all levels. The WASC steering group led by the Vice President and Academic Dean helps guide multiple standing committees, departments and working groups in data gathering and analysis for the purpose of institutional review and evaluation, which help the college keep in good condition the self-review process, a system of quality assurance, data collection, and analysis.
The 2009 Institutional Proposal
The Institutional Proposal guides the review process, from the Capacity and Preparatory Review (CPR) to the Educational Effectiveness Review (EER). The report is a response to concerns raised during the last accreditation, the contexts for its accreditation review, and strategies for assessing and improving student and organizational learning.
2011 Capacity and Preparatory Review (CPR)
The CPR provides updated data on capacity measures regarding Whittier's College 4 C's, especially in regards to Community, Culture, and Connection.
2012 Educational Effectiveness Review (EER)
2013 Educational Effectiveness Review (EER) and Commission Action Letter
The EER examines the institution's effectiveness of educational programs along with the College's 4 C's, especially Community, Culture, and Connection.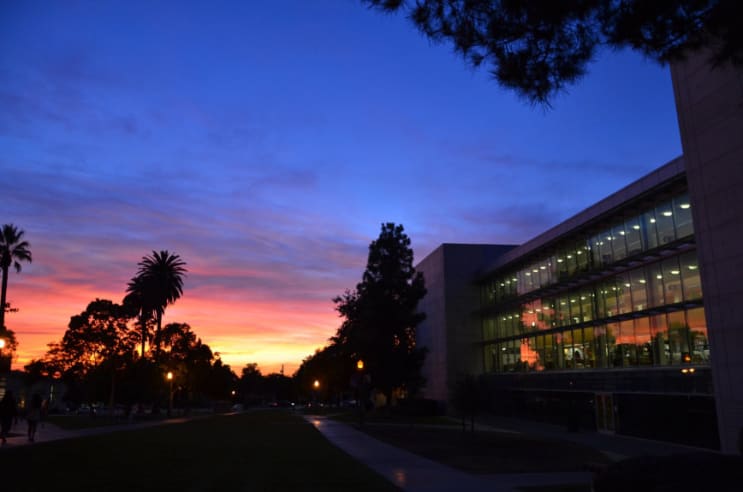 Locations
Whittier
Address
13406 E. Philadelphia St.
Whittier
,
California
,
USA
Programs
This school also offers: