The College, Swansea University
Home ›
The College, Swansea University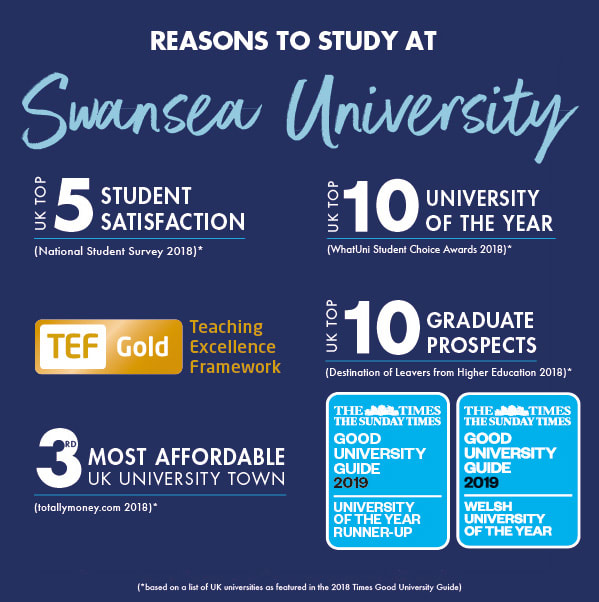 Welcome to The College, Swansea University
We provide undergraduate and postgraduate pathways at Swansea University, which is in the UK top 30 in the prestigious Times and Sunday Times Good University Guide 2019.
Offering a modern and dynamic educational experience, The College is committed to providing academic and support services in an environment that encourages you to achieve excellence in your studies.
The College offers academic pathways in partnership with Swansea University that lead to undergraduate and postgraduate degrees. Our unique approach to education transforms international students into Swansea University graduates and lifelong learners.
At The College, you will be expected to work hard, but you will also have plenty of opportunities to enjoy your studies and the many social activities available both in Swansea and the surrounding area.
Small classes with personalised attention: We offer a personalised and supportive educational philosophy that encourages students to reach their maximum academic potential. Academic classes offered by The College usually have no more than 35 students.
A Swansea University student from day one: From the first moment of enrolling at The College, you will be a Swansea University student with a student ID to match!
On campus: Your studies will take place on Swansea University's stunning seaside campuses, enabling you to join in the exciting events happening across the University!
Five intakes per year: Start your studies at a time best suited to you with intakes in September, January, May, June and even a November start date.
Foundation options: Our extended semester Foundation options allow entry with lower English levels.
Dedicated on-campus accommodation: Students of The College will have a dedicated residence on the Bay Campus, all rooms have their own bathroom, are very close to the teaching building, and will be housed with other students of The College. The residence was opened in January 2019, and all of our students are guaranteed accommodation.
Value for money: We can offer some of the least expensive lifestyles of the UK Top 30 research Universities. The College provides the same excellent standard of education, without the price tag.
24-hour student support: Our Student Support team can offer advice and help 24 hours a day, seven days a week. We can organise airport pickup, accommodation allocation, provide orientation and advice on where to try the best food in the city!
Superb student lifestyle: Our students are able to take part in all University events in addition to special activities reserved only for you. From opportunities to see Premier League games to trips around famous historical sites throughout the UK.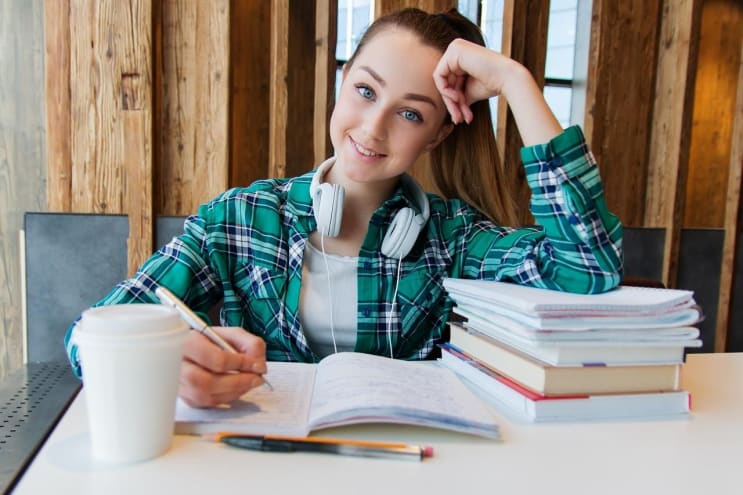 nastya_gepp / Pixabay
Your life on campus
The College is committed to helping you achieve your goals by providing many support services. As a student of The College, you will have access to all Swansea University's services.
Services available at The College
We encourage you to use the support services available and contact our friendly staff for advice and assistance when you need it.
Once enrolled, all students will also have immediate access to the online student information, which includes all timetable and academic information as well as extracurricular information from the Students' Union and The College's support services and academic teams.
The student support team is responsible for providing:
accommodation services
airport pick-up service (on request)
orientation programmes to familiarise you with The College, the University and the city of Swansea
social activities
student support
study skills training
academic performance monitoring, including the Students in Jeopardy programme
attendance monitoring
disability support
learning support
Please note: all of the above are subject to availability and may incur an additional cost.
Activities at The College
If you are interested in getting involved in sports and societies, Swansea University is the perfect university for you. The campuses offer a wide range of recreational and sport facilities for you to use, including a gym, playing fields, sports halls and a 50-metre swimming pool.
Being part of sports and cultural societies while at Swansea University will open up many social and networking opportunities for you. We encourage our students to participate in such activities as much as possible.
Bay Campus
The Bay Campus is home to The College's dedicated teaching and living spaces. The Bay Campus boasts some of the best learning facilities in the UK and is one of the only University campuses in the world to have direct access to the beach.
The College Academic Building
Our new academic building has 18 teaching rooms, designed especially for our smaller group teaching style, as well as computer labs and study areas offering choices for individual and small group study. With space for social and cultural activities, it is the centre of our learning community at the Bay Campus.
The Great Hall
At the heart of the Bay Campus stands the Great Hall. This £32 million facility houses lecture theatres, break-out teaching spaces, a 700 seat auditorium and café bar with stunning views over Swansea Bay.
Engineering
The College of Engineering is recognised internationally for its teaching and research with world-class Research Centres and a sustained investment programme, providing students with outstanding resources and facilities.
School of Management
The School of Management has a thriving student community drawn from across the globe. The School has a dynamic research culture centred around a number of research groups and our students benefit from the expertise of our world-leading academics who are involved in teaching at all levels.
Bay Library
You will find subject-specific learning resources, study spaces, computers, loanable laptops, USB charging points, staff and spaces to support your independent learning and professional development.
Access to the full range of e-books and e-journals and 850,000-item print collection is available through delivery from our other sites.
Computational Foundry
A world-class computational science research centre is due opened in September 2018.
Other facilities:
Students' Union
Gym and sports facilities
Faith space
Launderette
Coffeeopolis coffee shop
Tesco Express
Locations
Swansea
Address
Bay Campus
Fabian Way
SA1 8EN
Swansea
,
Wales
,
United Kingdom